CBXR - Onewheel XR Battery Upgrade
CBXR - Onewheel XR Battery Upgrade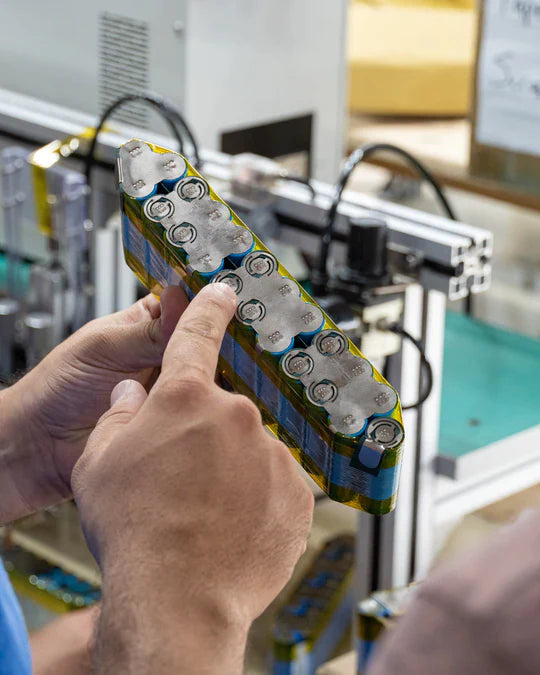 Double your range with the ultimate "Do It Yourself" battery mod. Taking your board to the next level has never been easier and safer!
The CBXR is all about:
Massive range boosts - Go farther than ever before!
Increased power - More torque to push your board to new limits
Durability & Safety - Throw your board around without fear
Longevity - Made to last and backed by our support team
Community - Ride more with your friends, have more adventures! We are happy to be extending group rides all around the world
The Benefits:
Achieve double the range of your stock battery
More control with less nose diving
Built with Grade A Molicel, for improvements in cycle life and fast charging. In particular, low and high temperature performance and cycle life are both superior to competitors
Large drops, rough riding and impacts are not a problem for the CBXR, the CBXR is more compact than any other battery upgrade available
Cell-level fused and steel spring plated, the CBXR offers the highest degree of protection on the market 
Least housing mods of any other battery mod
With 30 amps of continuous discharge, all 567 WH of the CBXR is REAL usable capacity. Other upgrades will claim a similar capacity but their battery does not have the amperage to back that capacity!
Compatibility:
Please check your hardware / firmware before ordering. Compatible on all 4209 and previous! Compatible with 4210/4144. Coming soon to all models!
CBXR - Onewheel XR Battery Upgrade