Fangs 3.0 Bumper Wheels for XR and Plus
Fangs 3.0 Bumper Wheels for XR and Plus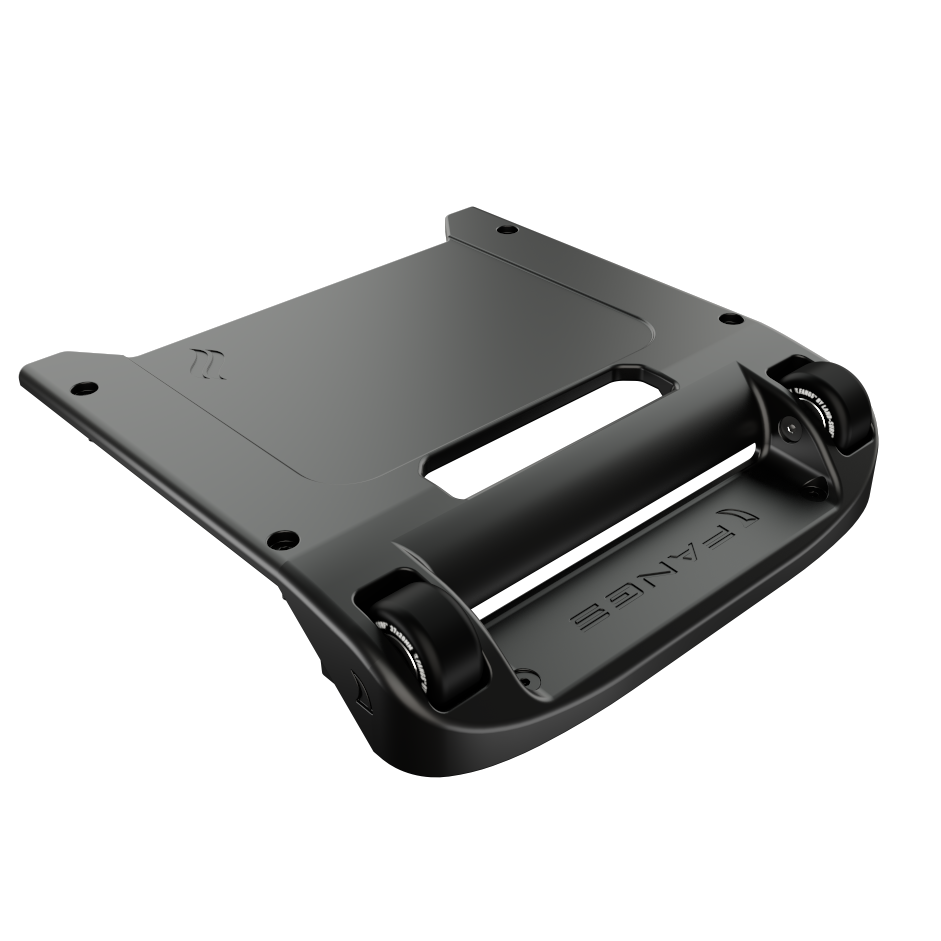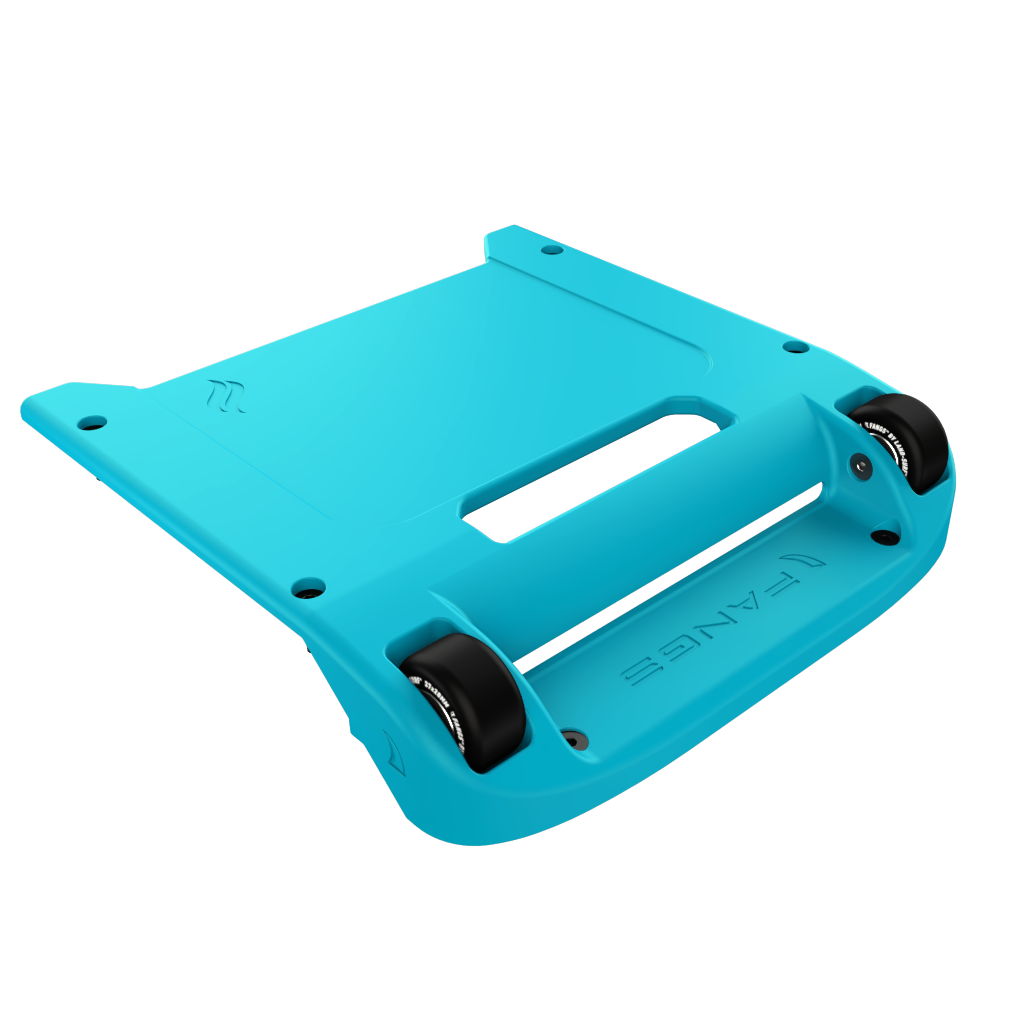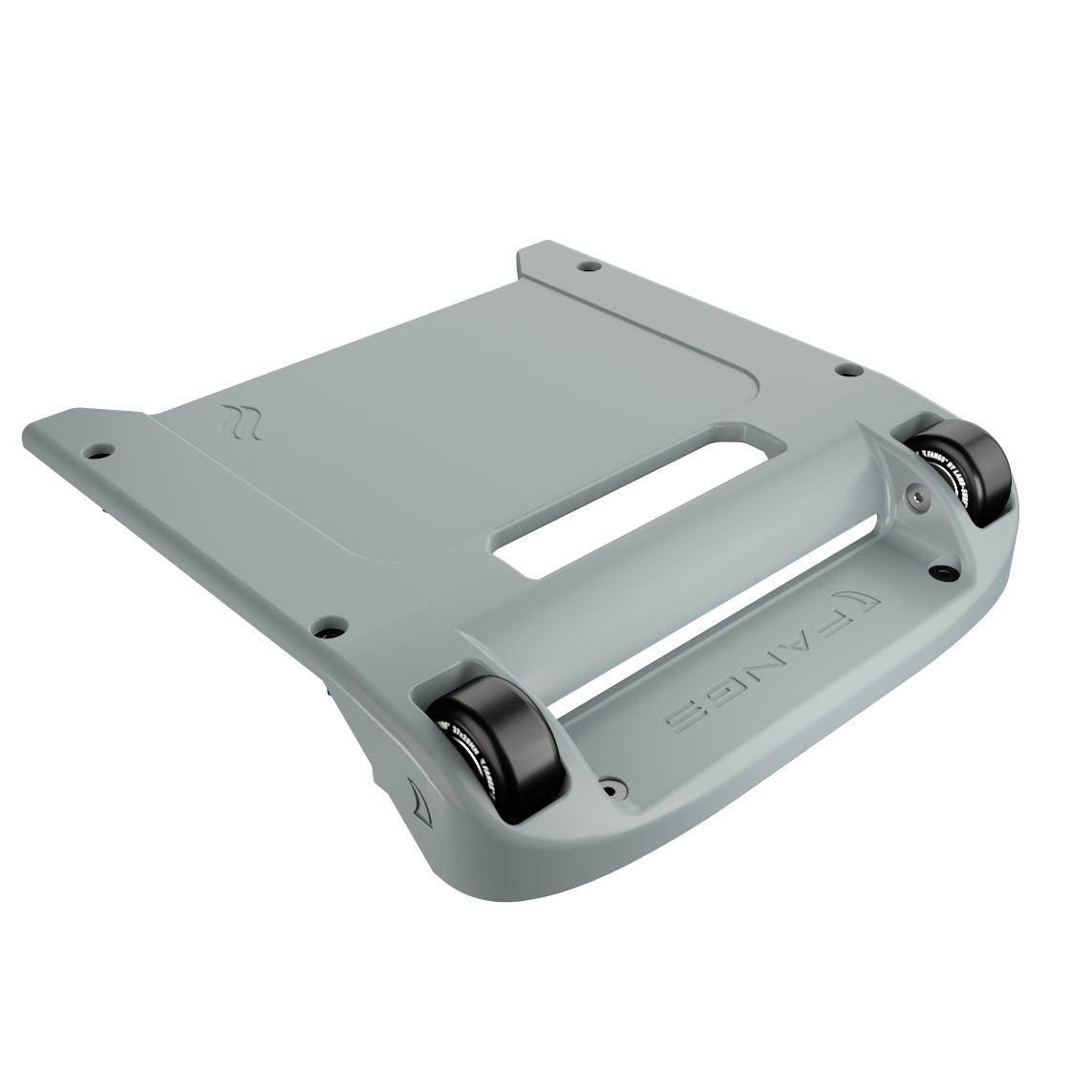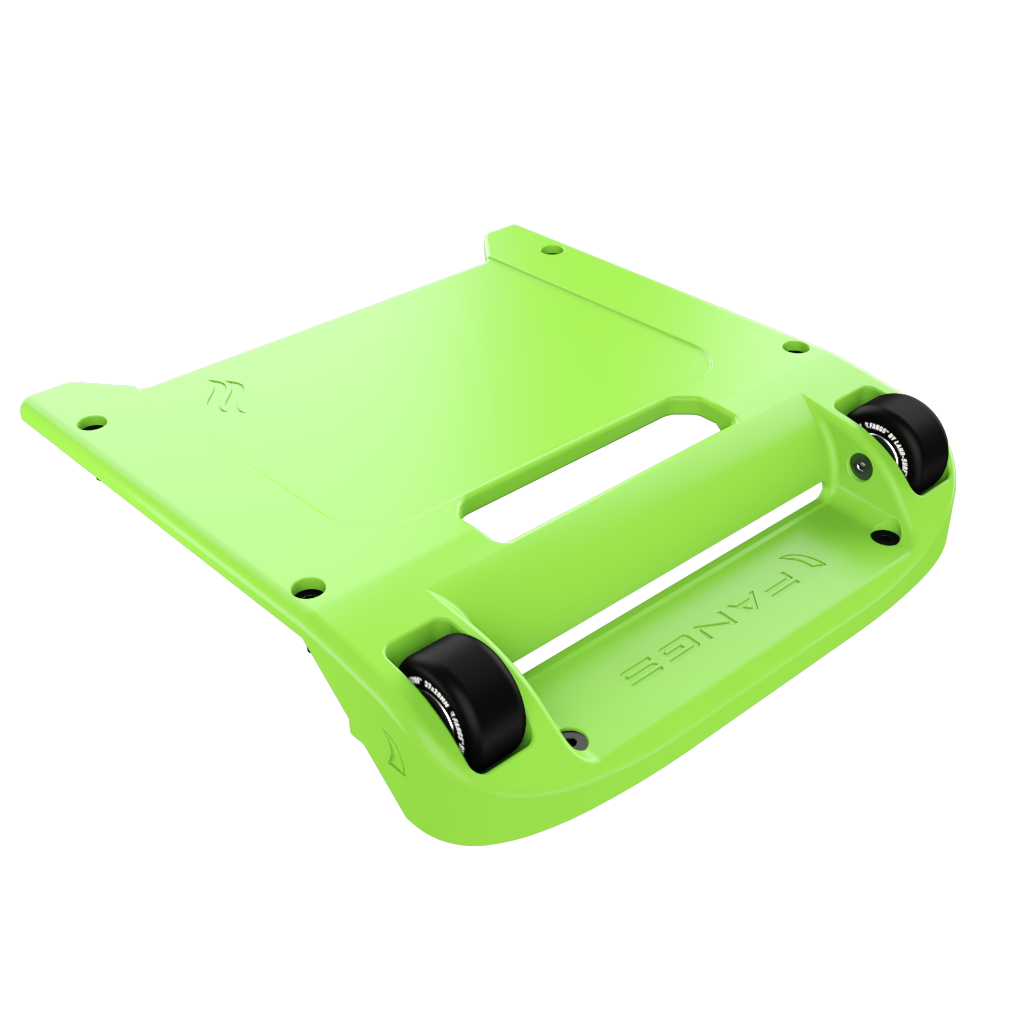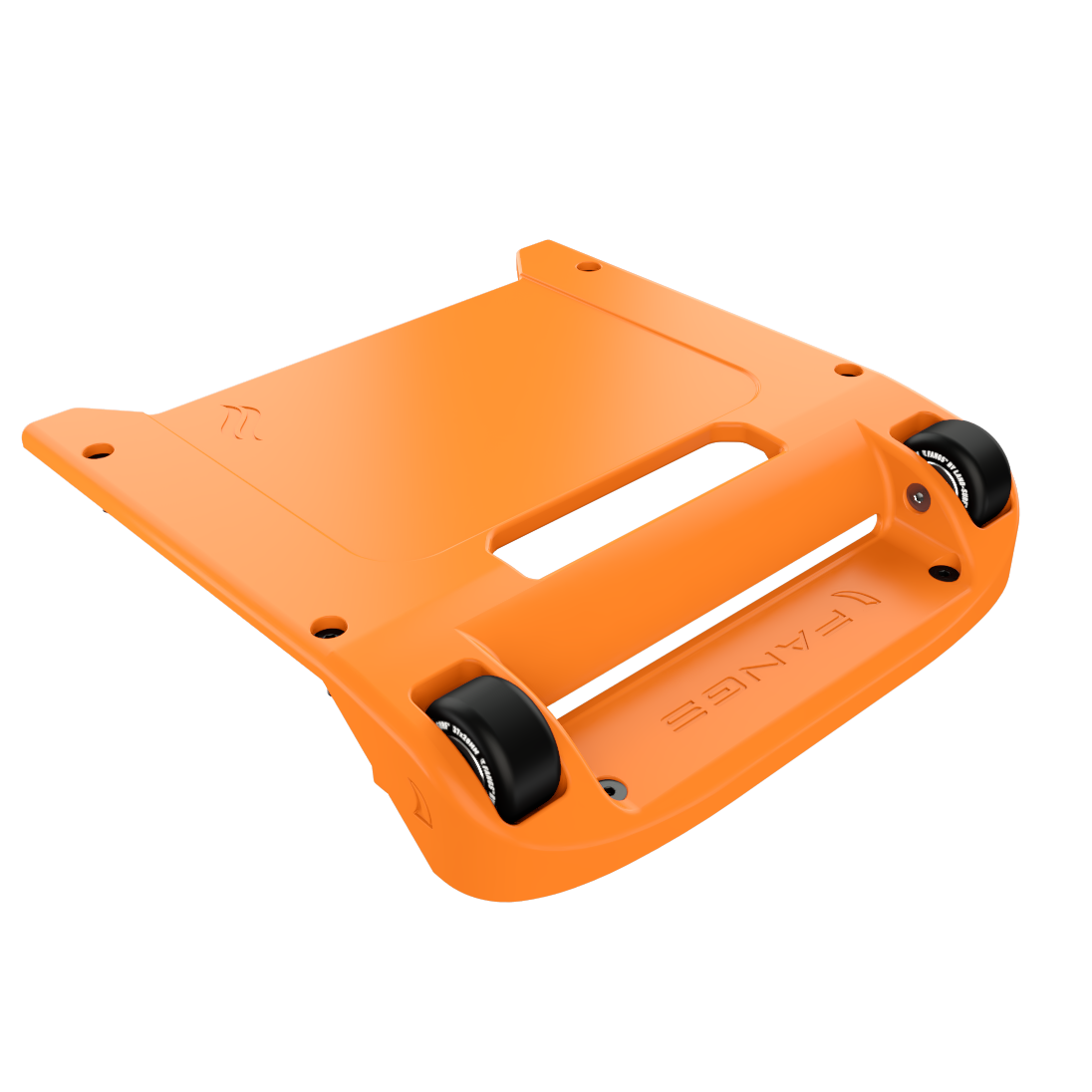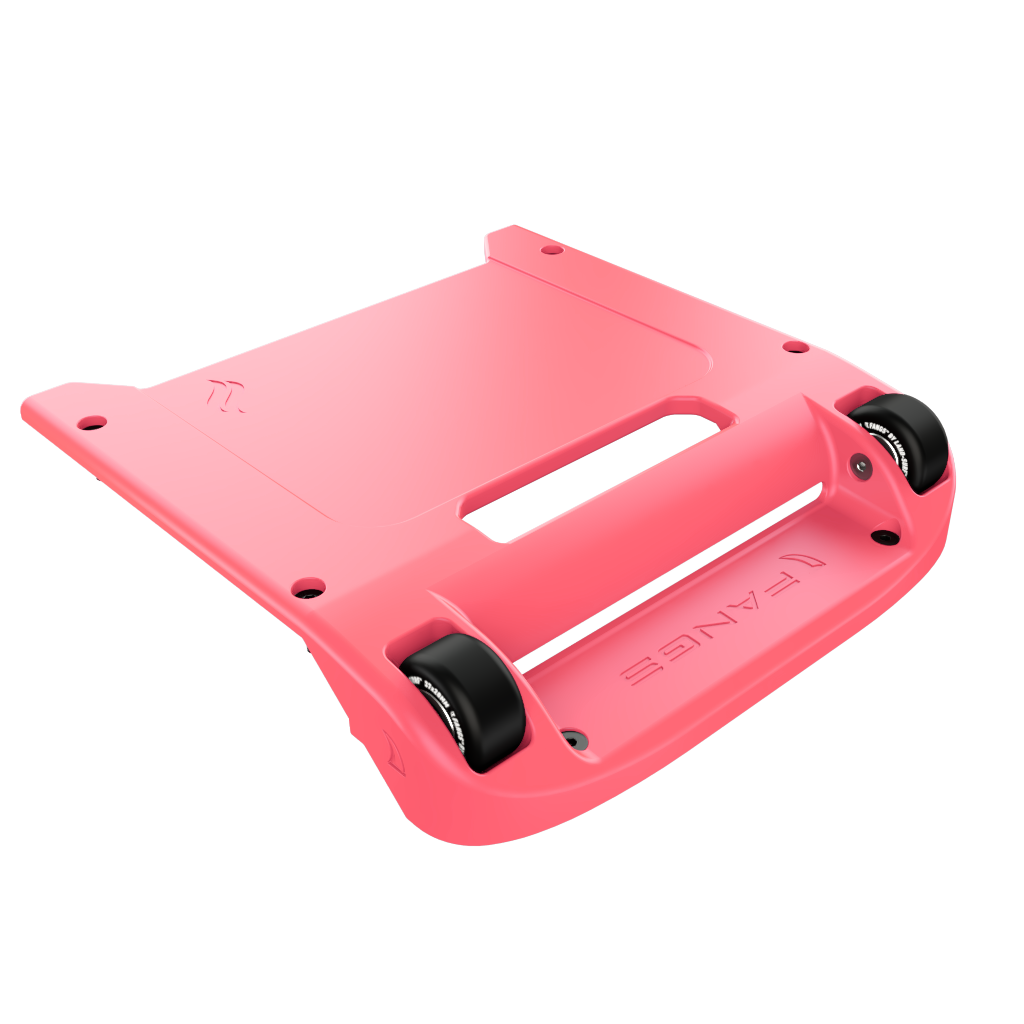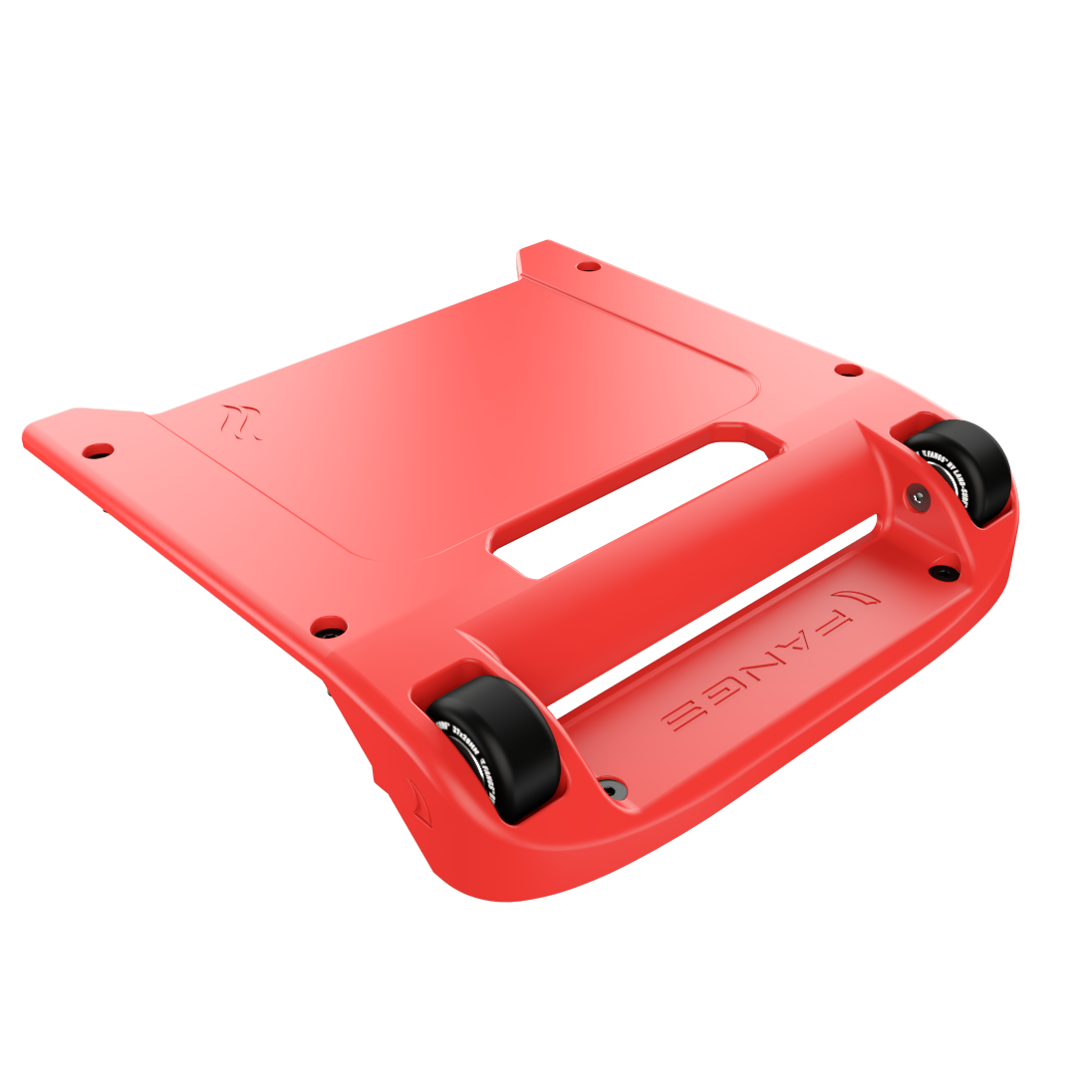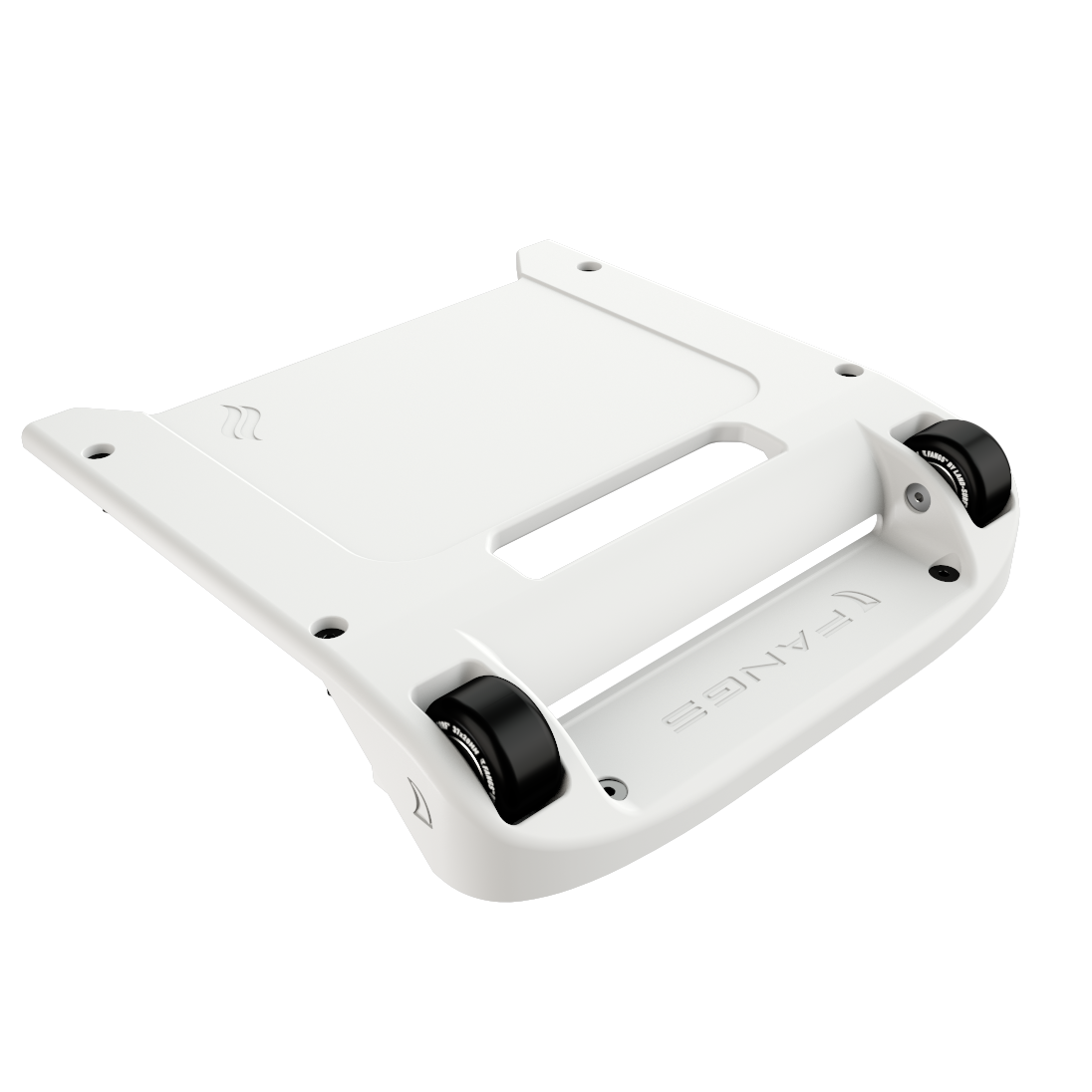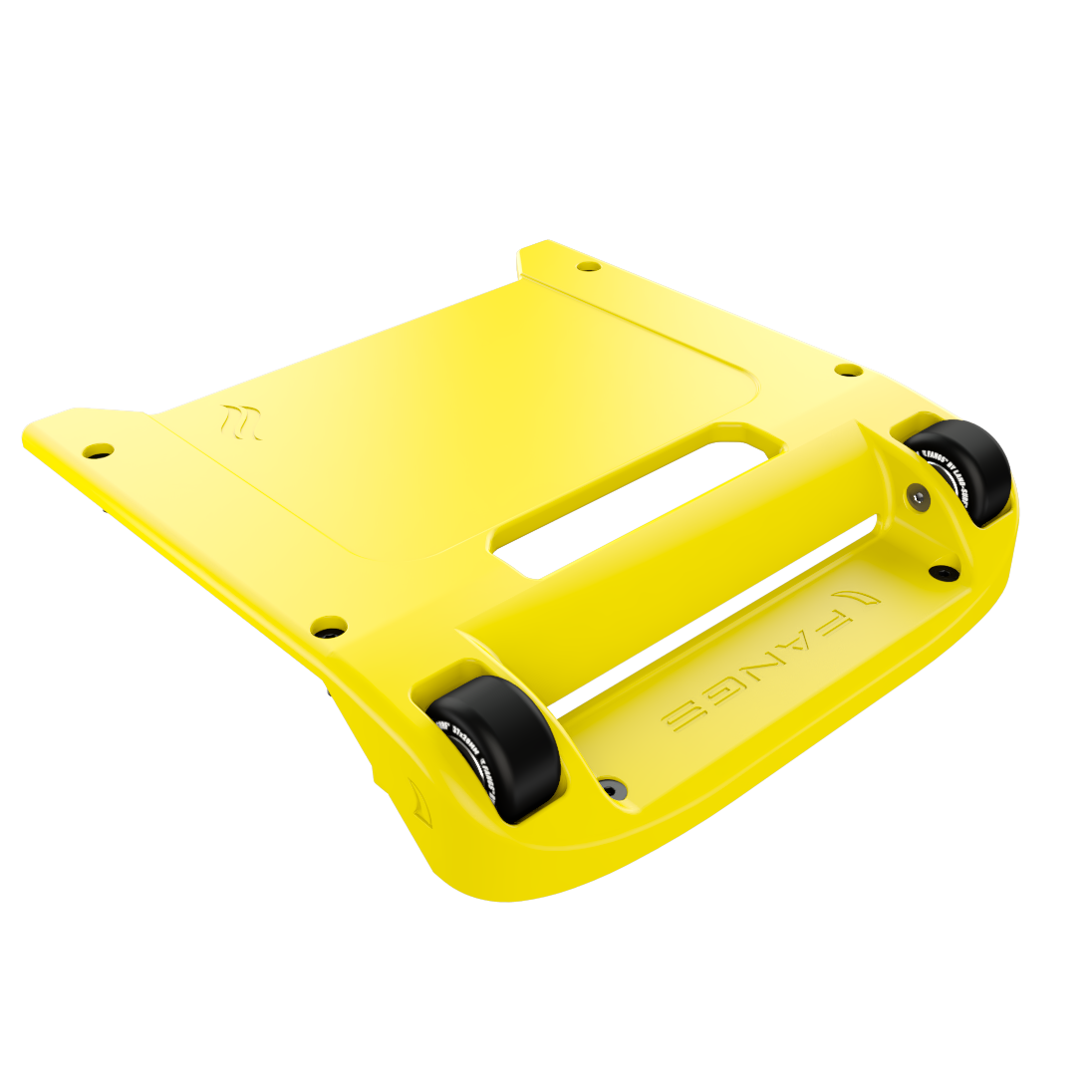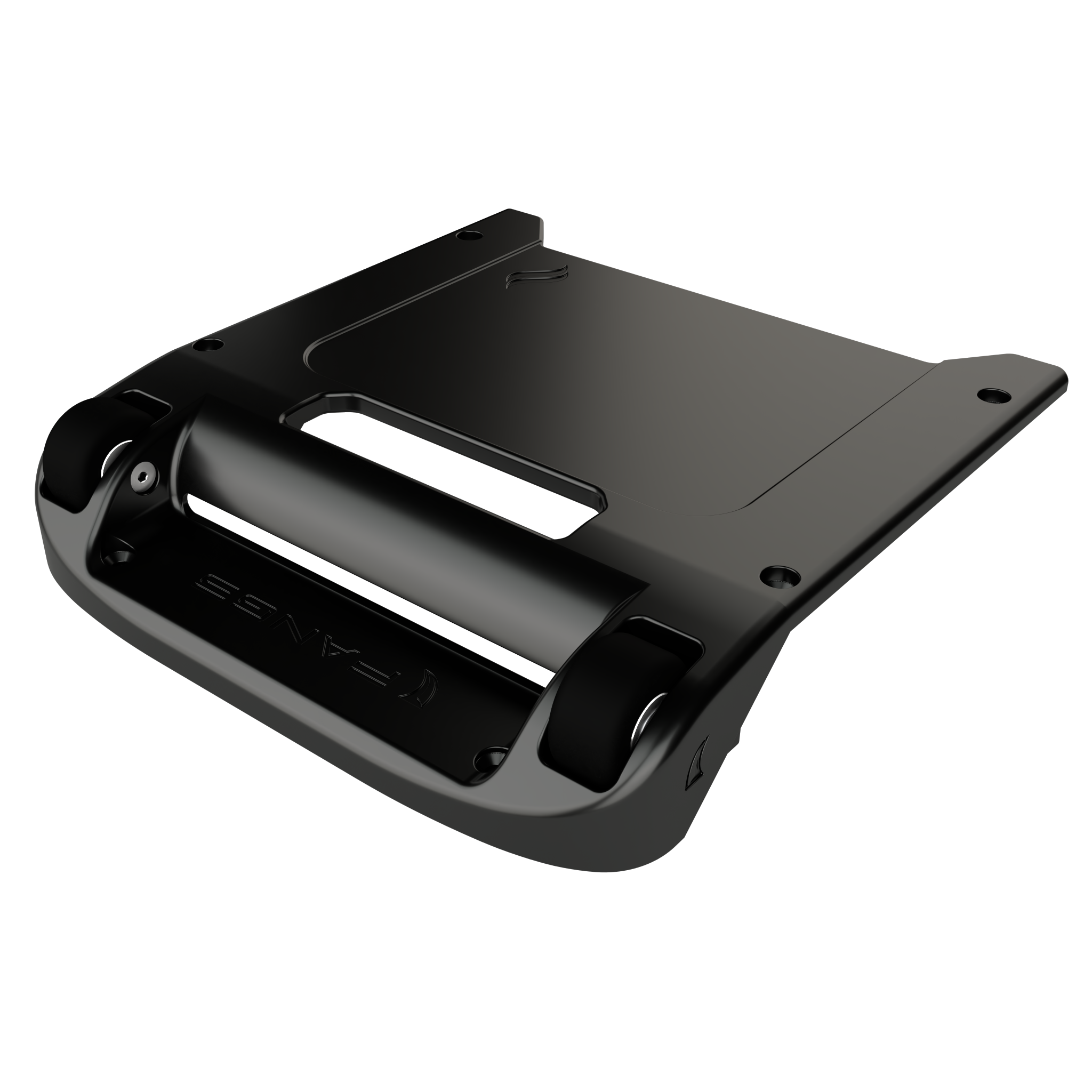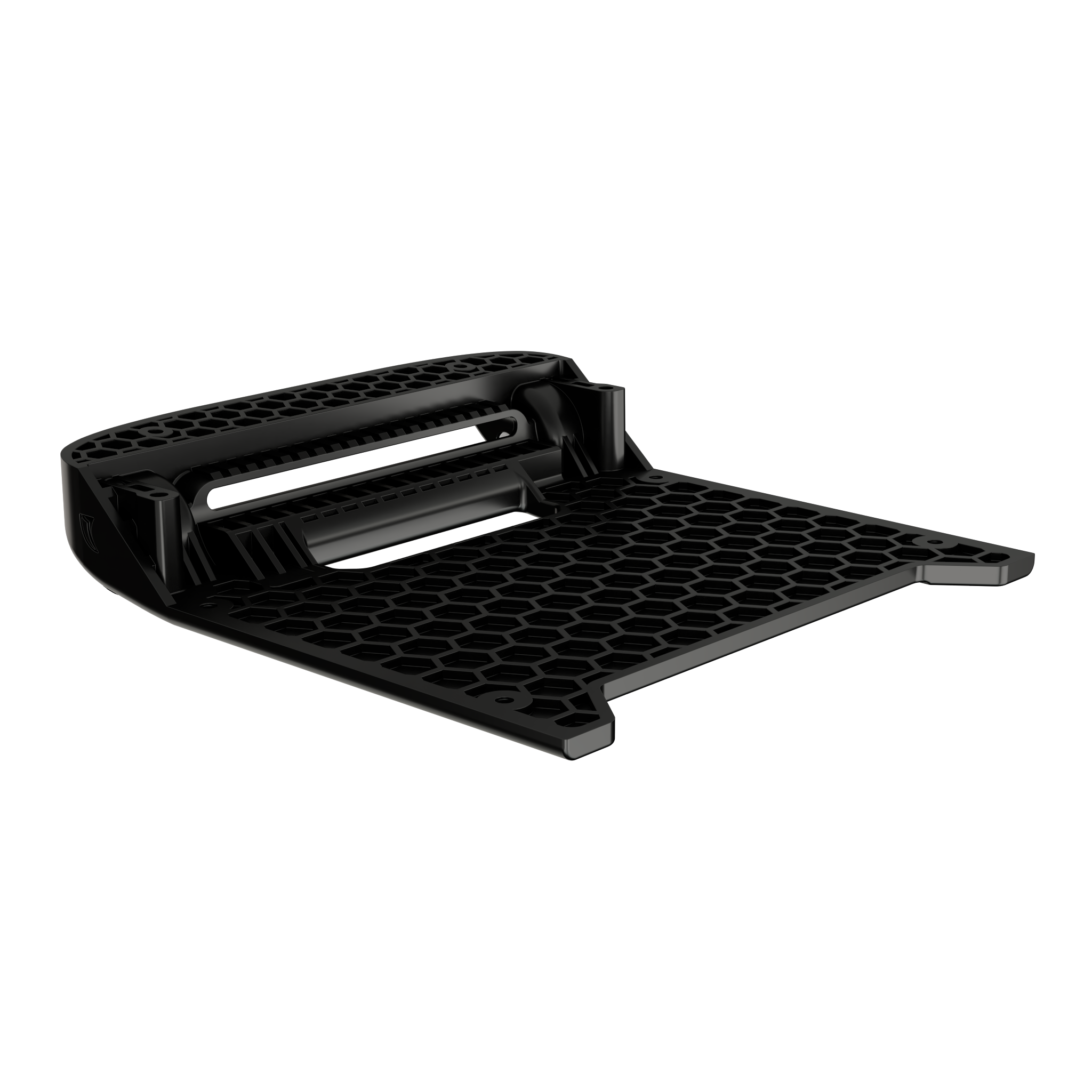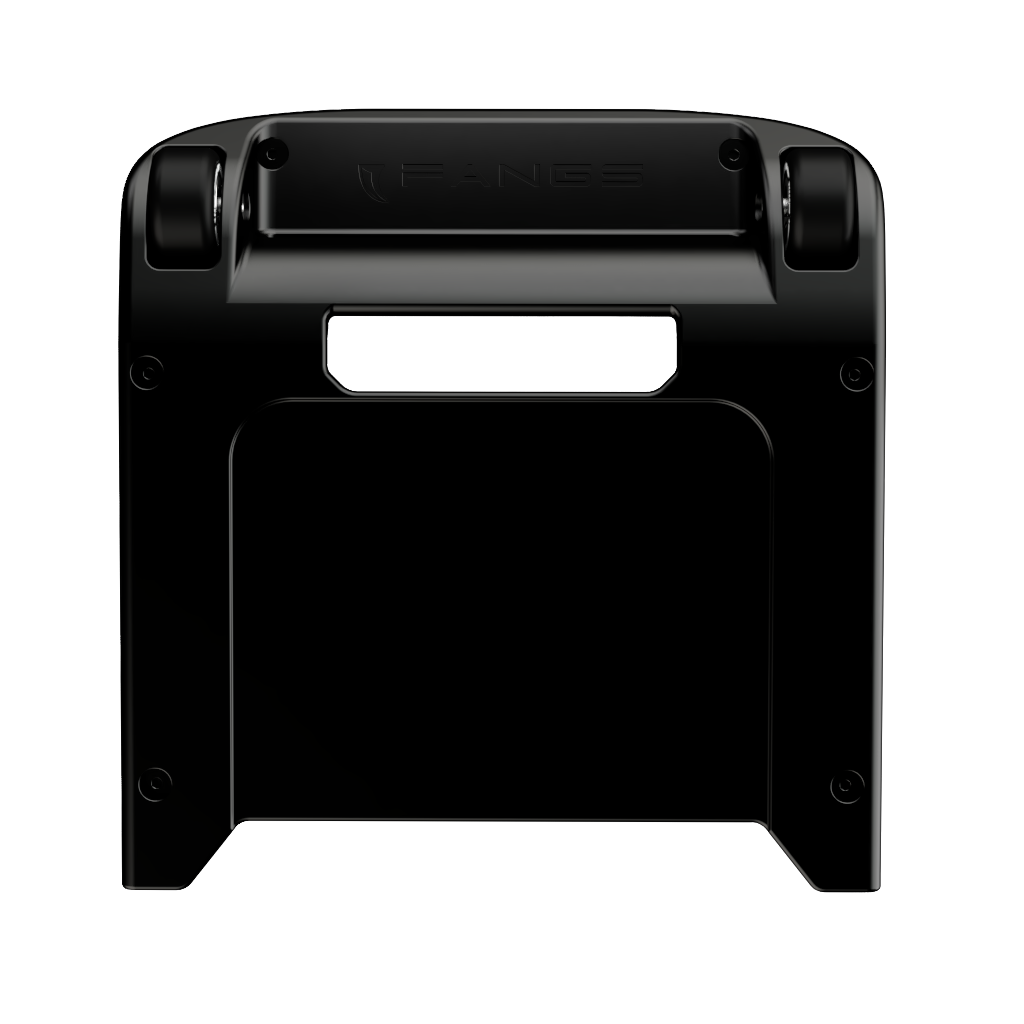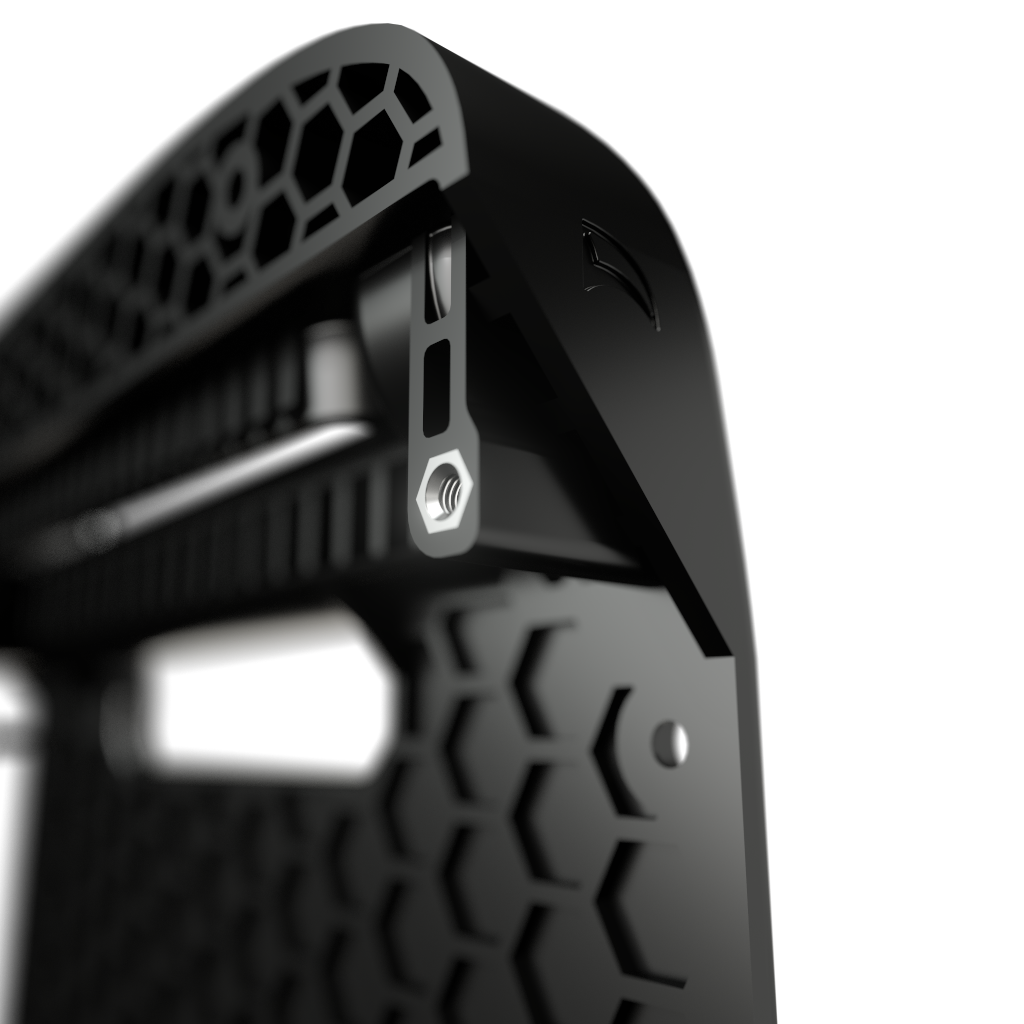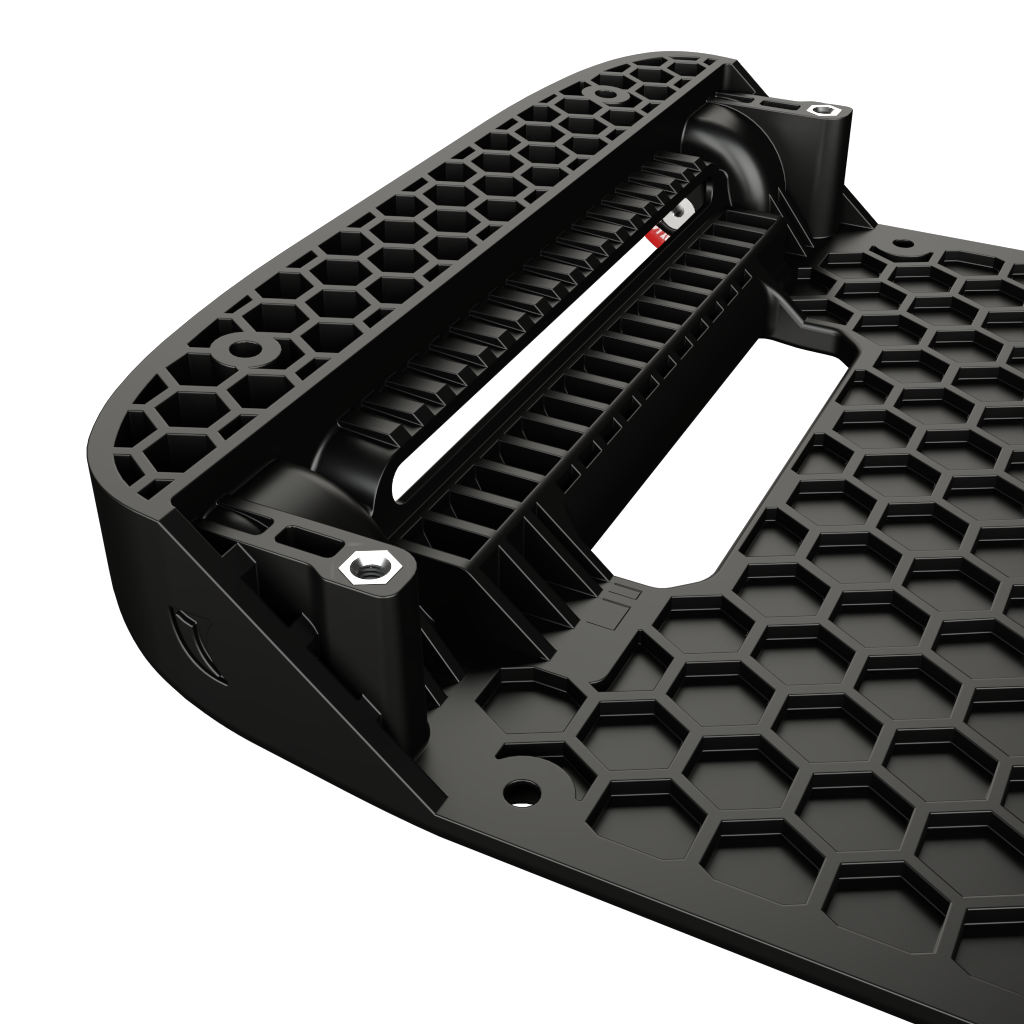 With more than 5,000 Fangs™ 3.0 bumpers in use worldwide, Fangs™ 3.0 is the 6th generation of the original and most-loved bumper wheels for Onewheel®.
For this milestone release, we went back to the drawing board and created a fresh new design that incorporates all of the feedback and lessons learned from previous Fangs™ versions. Instead of separate mounts, Fangs 3.0 for XR's and Plus boards is now a complete front bumper replacement that fits exactly in the spot the stock bumper is. No headlight LED's are blocked, and the fit is perfect!  The wider wheels are set further apart than previous Fangs, allowing for more stability. And the screws are deep-set into the plastic to avoid grinding the heads down.

It's the only bumper with super low-friction, durable plastic and the widest flat wheels of anything else out there.  It's made for Onewheel® XR®'s and Plus® models, and we can't wait to see what you can do with it!
Drag the nose of your board whenever you want, and even steer while doing so...the new, 20mm-wide wheels easily handle all sorts of rough pavement, and are far less likely to catch on anything when hitting a trail run. Even hard-packed dirt and trails can benefit. With wide, flat wheels, FANGS™ can roll even on short grass!

The flowing lines, beveled edges, and curved faces mean that Fangs 3.0 slide over dirt and grass efficiently, without presenting sharp edges in the geometry terrain can hit and quickly stop the board. Rounded convex surfaces provide a better sliding surface in nearly every terrain situation.

The bumper's ultra-slick, tough plastic is impervious to water and most chemicals, and is blended with UV stabilizers keep the colors vibrant longer. Normal plastics can fade in the sunlight after some exposure, but Fangs™ 3.0 will keep looking better, longer!

In designing the new Fangs™ 3.0, one goal was that changing out the wheels had to be an easy, fast process with a very low part count.  And we succeeded by simplifying the entire assembly. There are no washers or square nuts to lose, and installation couldn't be easier! Changing out a wheel takes less than 15 seconds and only requires one strong stainless steel screw (the axle) to be removed.

We could go on forever about the 100's of features and enhancements, but the message is simple:  These are the best Fangs™ yet. We hope you enjoy them!
If you have any issues post-purchase, please don't hesitate to contact us for help!
Please note that Fangs™ 3.0 is currently only a front bumper for XR and Plus.
Features
Available in 8 vibrant colors that match stock XR® bumpers.
Fits on XR® and Plus® versions of full size Onewheels.
New 37x20mm durable urethane wheels in 5 colors.
Simplified wheel install uses no washers

Stainless steel bearings and aluminum spacers for rust-free, smooth rolls.
Overmolded CNC aluminum inserts anchor the wheels in place.
Custom CNC stainless steel inserts that will not pull out or turn.
Ultra-Slick, low-friction plastic for slides or curb nudges (no need for plastic plates). Retain your front ground clearance - and actually improve it vs. a standard XR® bumper.
Streamlined design presents no sharp edges that can catch on terrain. The shape is comprised of compound curves with smooth, flowing lines.
No lights are blocked as with other bumpers.
Screw heads are deep-set into the plastic to protect them.
Keeps an OEM look to your board.
Weighs no more than the stock bumper
Disclaimer

FANGS™ are an experimental product, and no guarantees are offered in terms of saving a rider from all nosedives. However, they have been proven to work time and again by many riders. The only way to prevent nosedives is to not accelerate too hard for a given speed (and battery level)  – thus, no product can "prevent" a nosedive. Gradual speed increases will result in less nosedive events, as will riding at moderate speeds. By practicing deliberate nose dives with Fangs 3.0 (aka Fang Drags), you can train yourself using "muscle-memory" to realize when it's occurred (often it happens very fast), and react accordingly.
Warranty
All Fangs™ come with a 1-year warranty and a guarantee. If any issues arise during use, we'll replace it!   Just contact us if you ever have an issue.
Fangs 3.0 Bumper Wheels for XR and Plus