Hadean Bamboo - All Terrain
Hadean Bamboo - All Terrain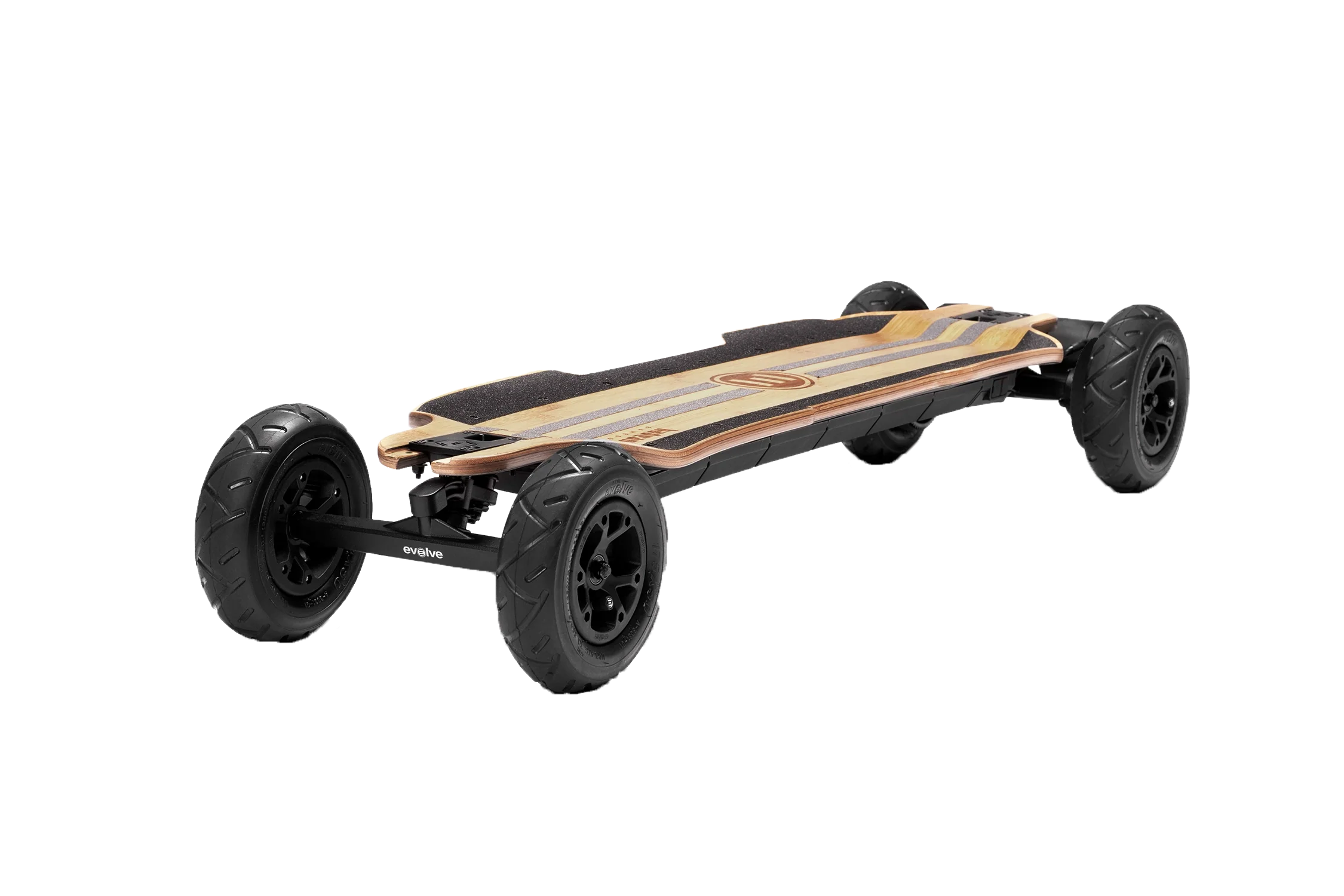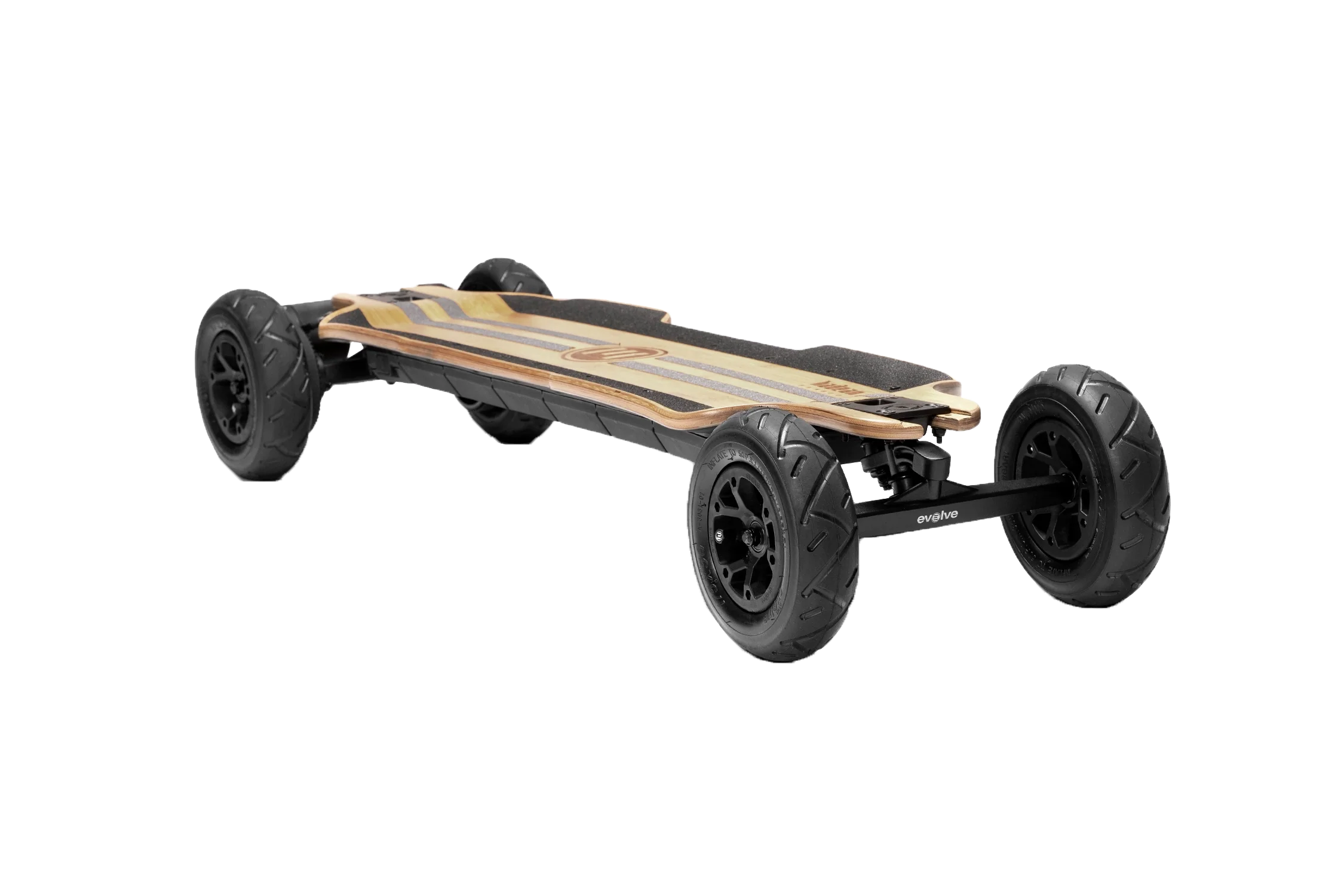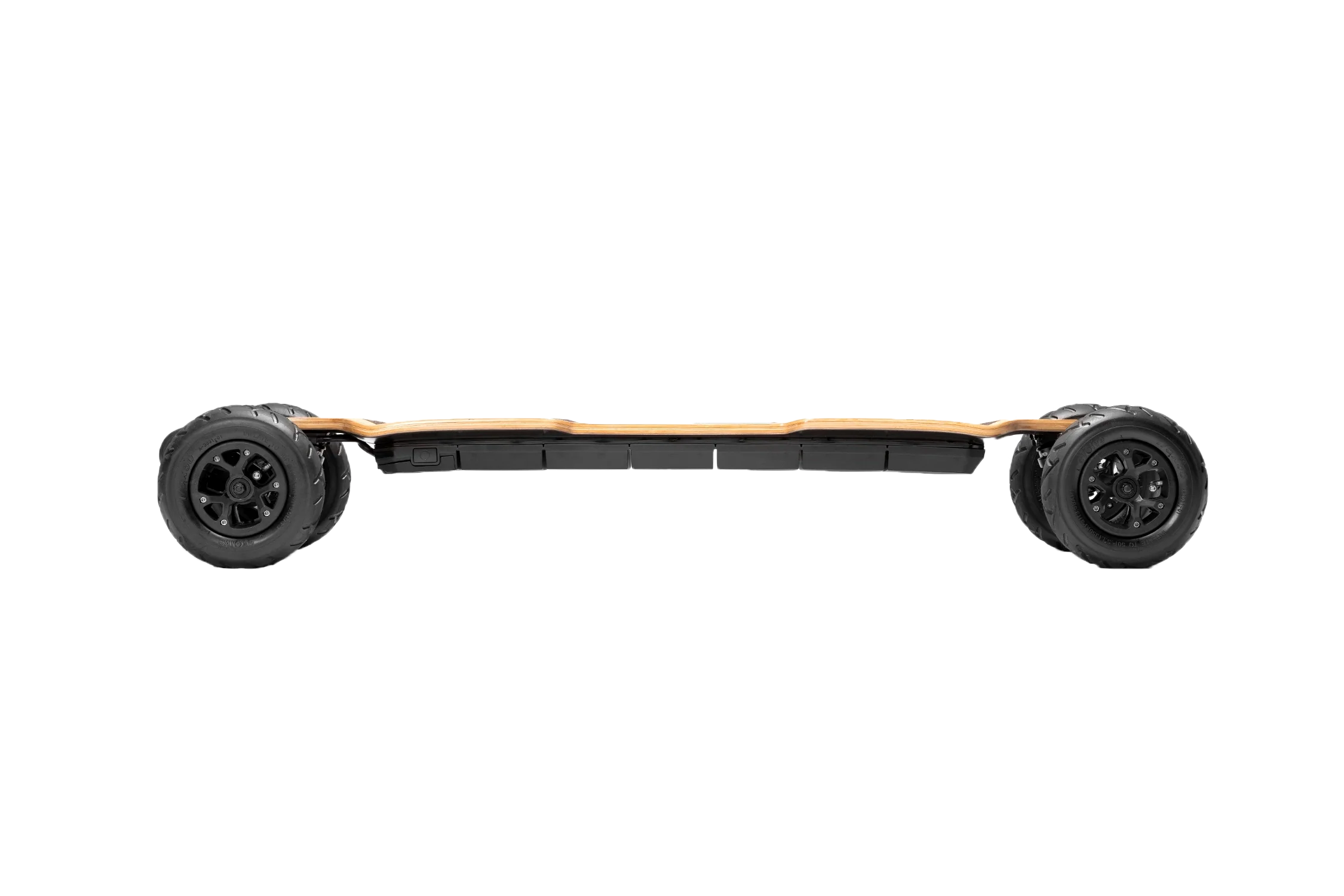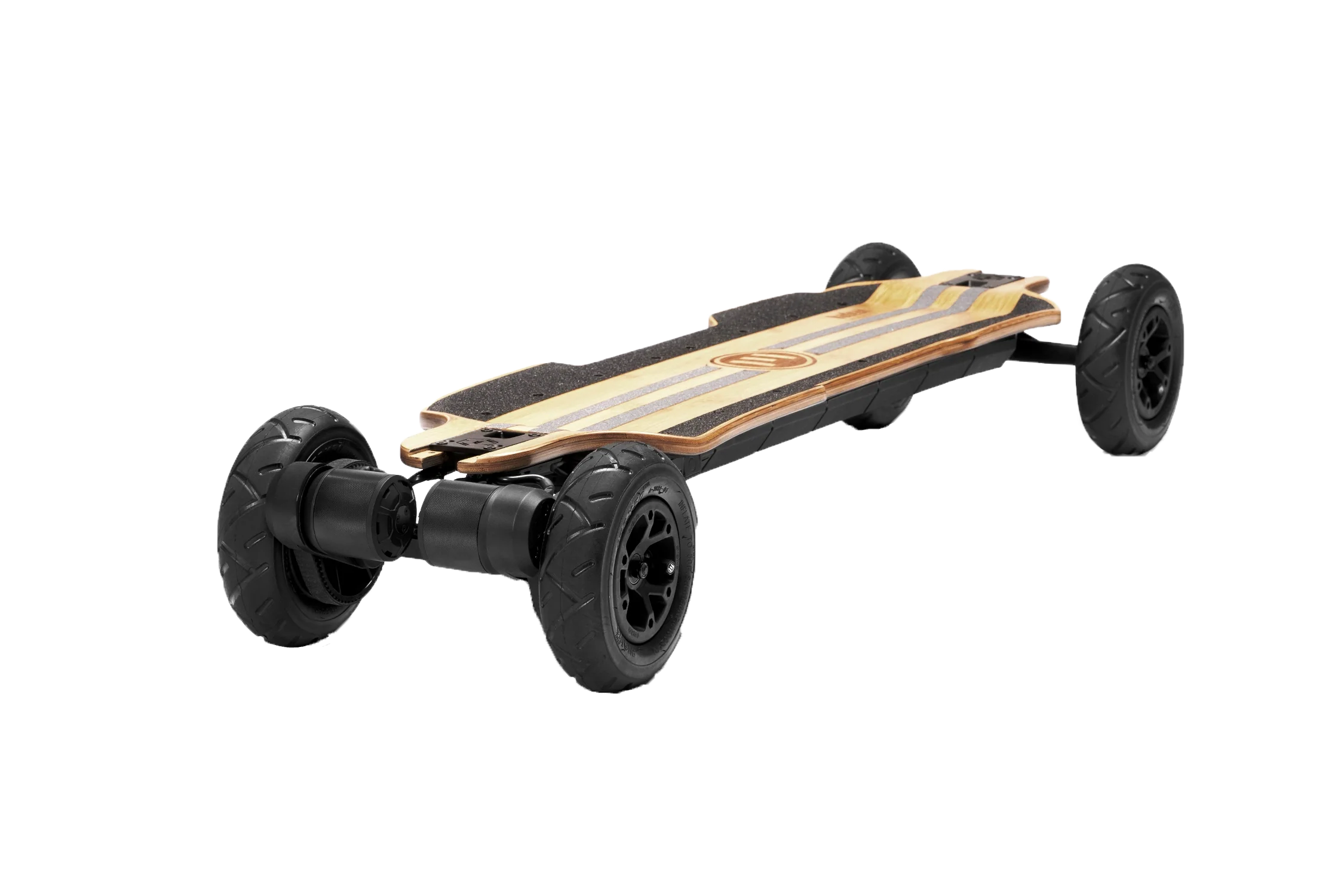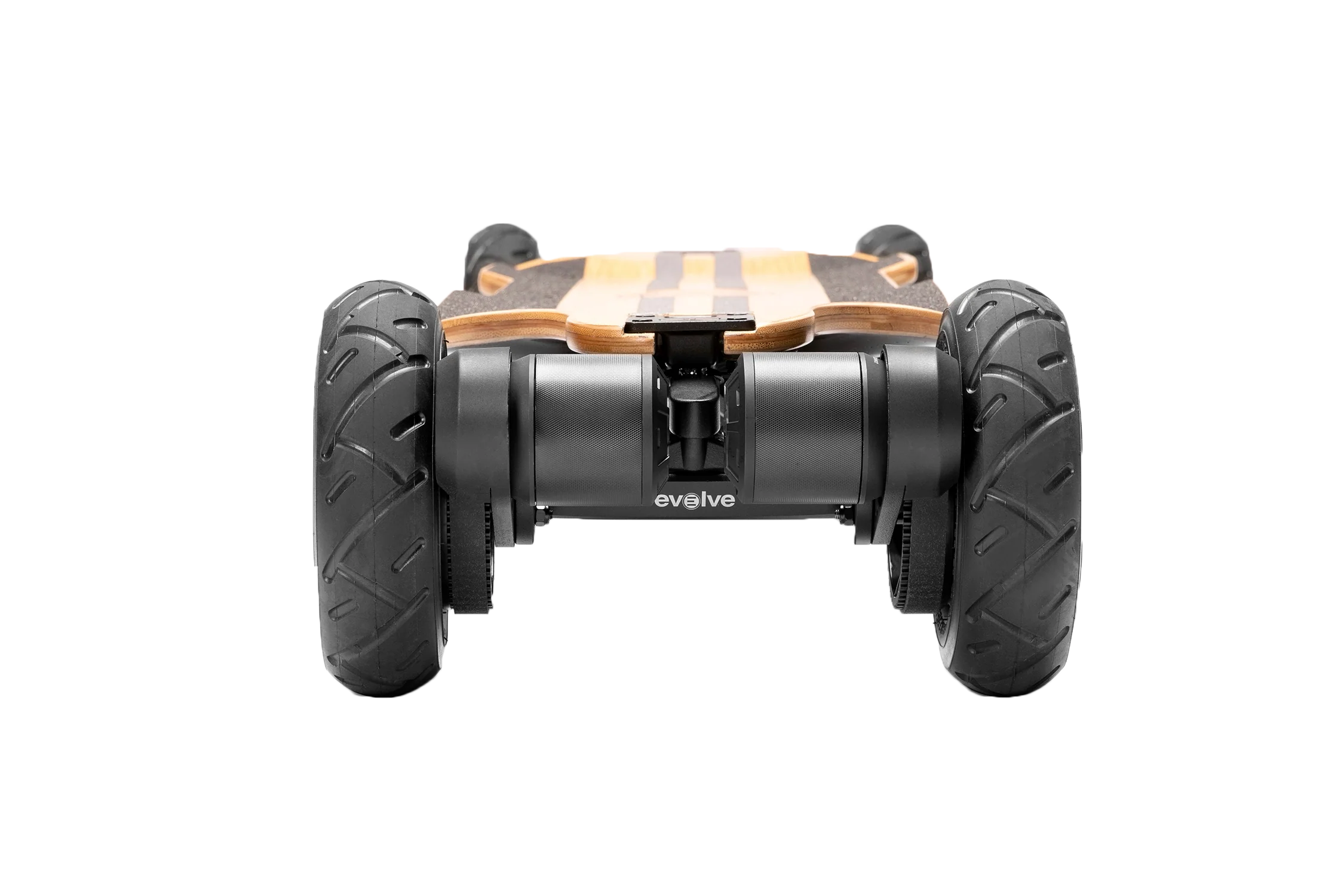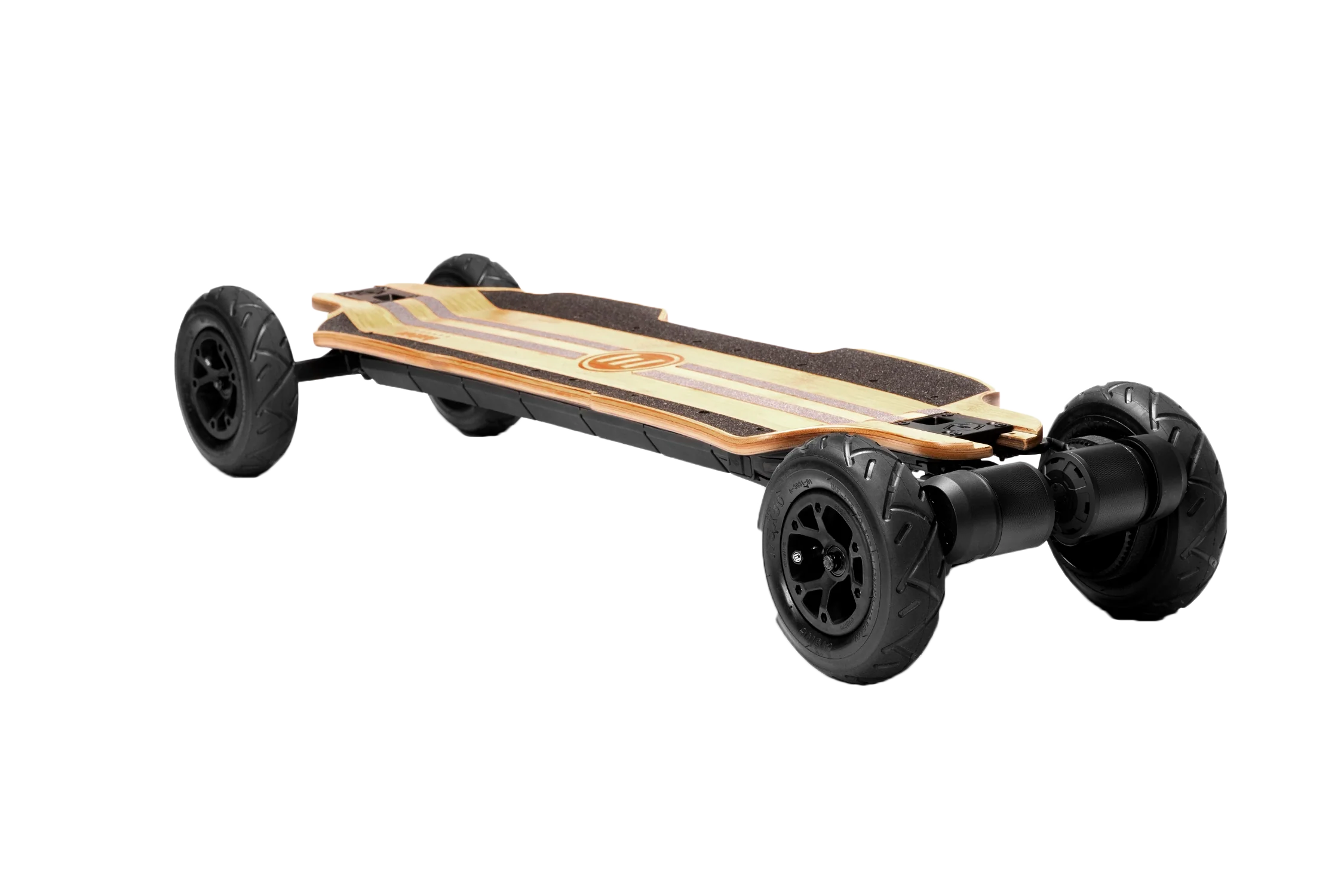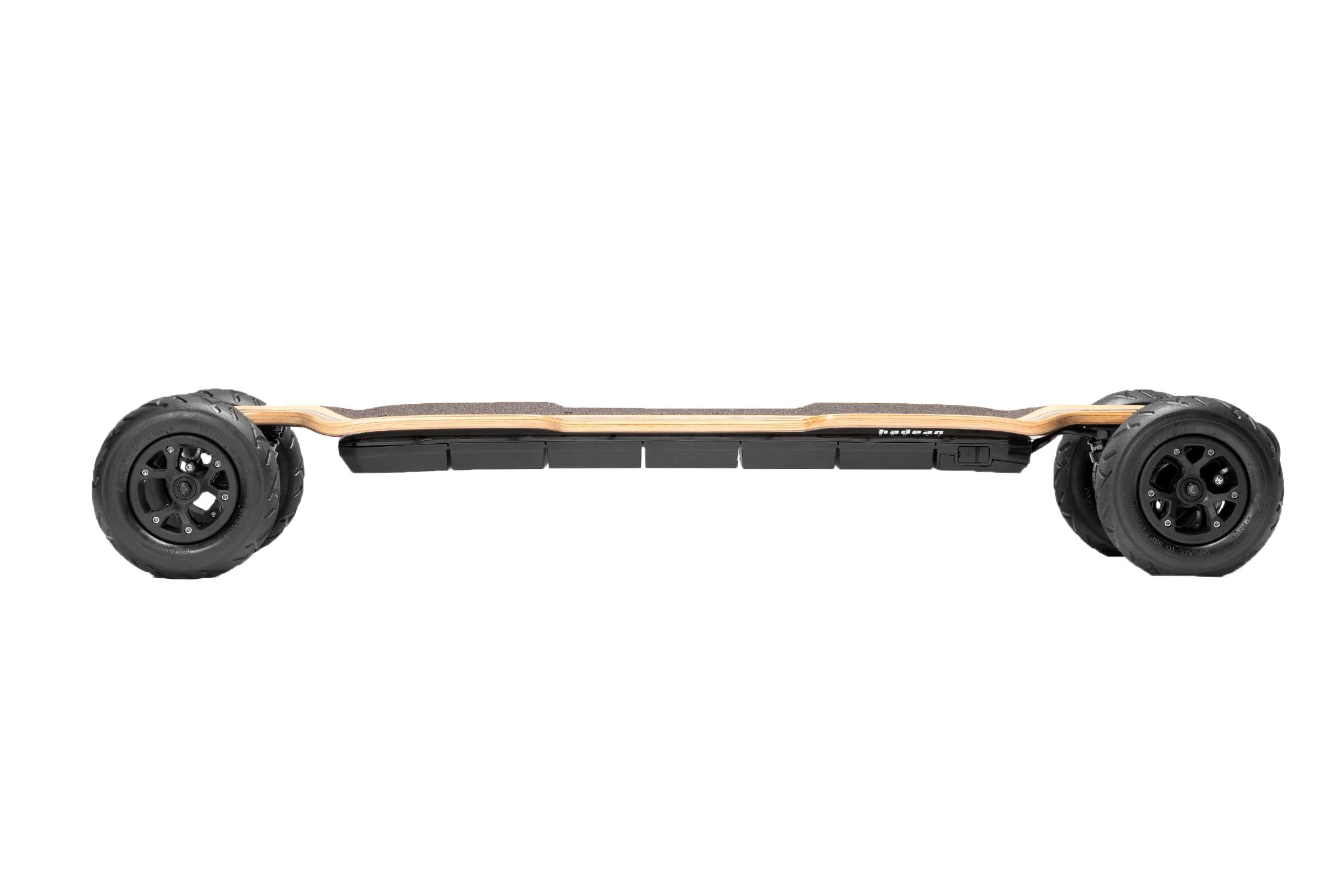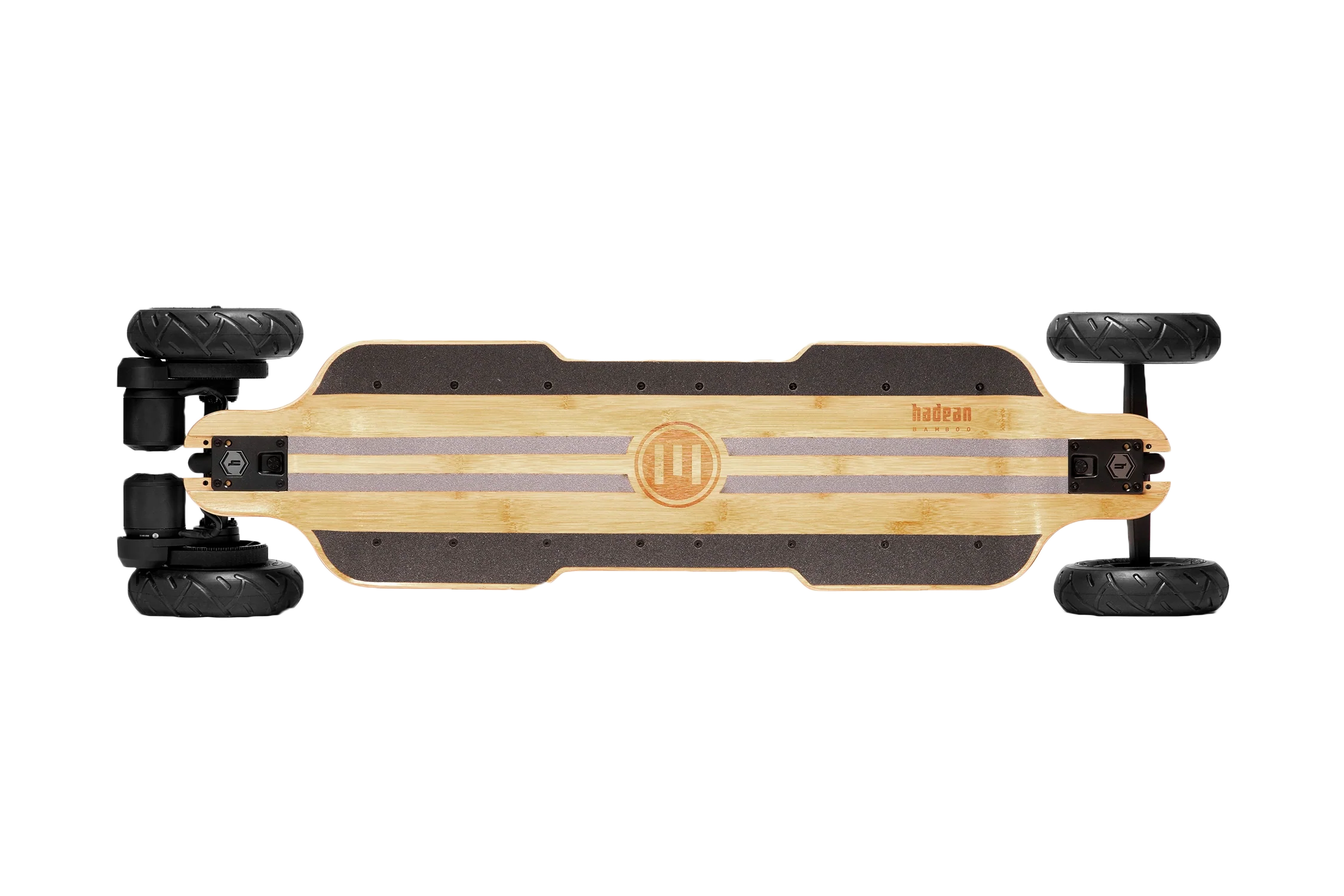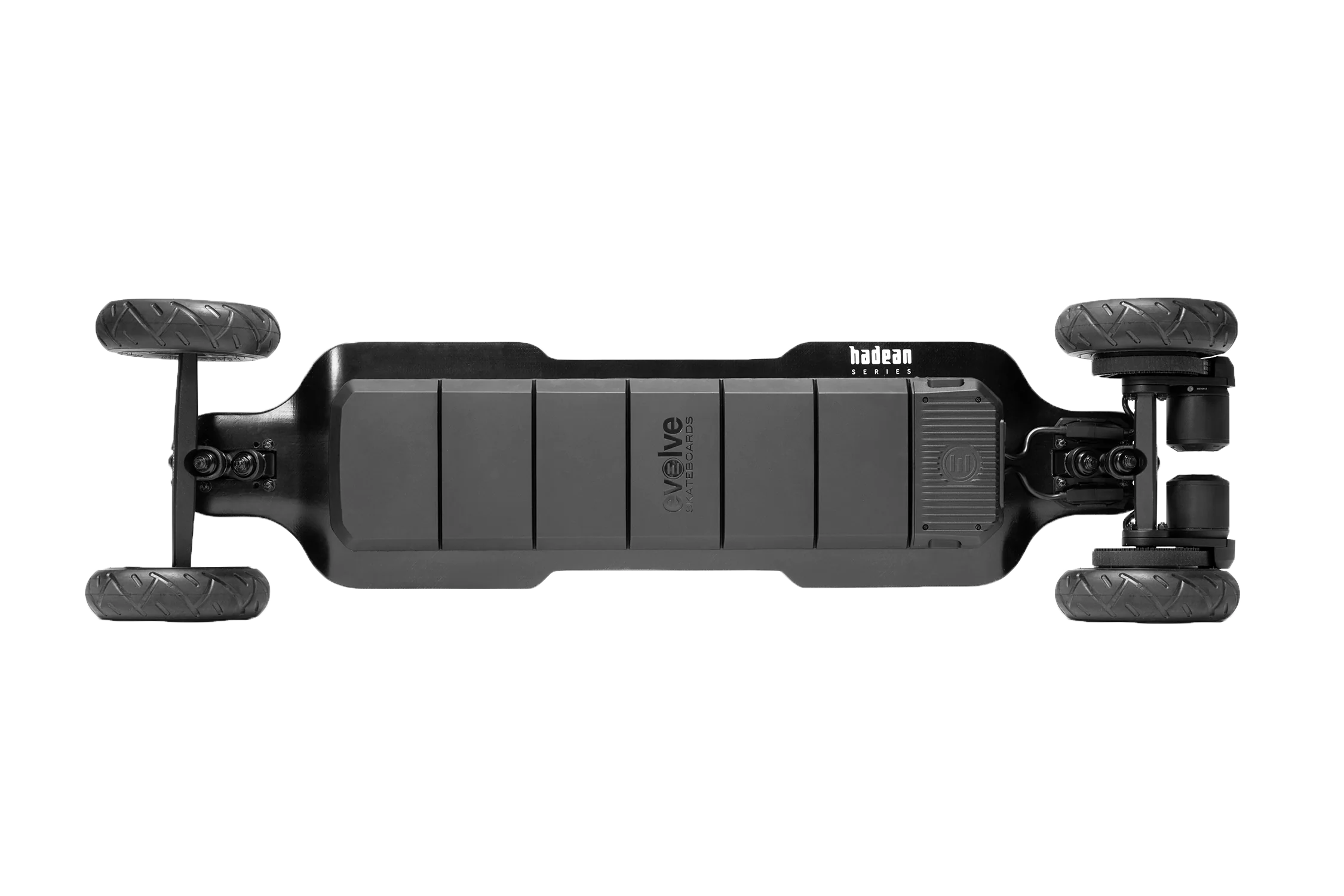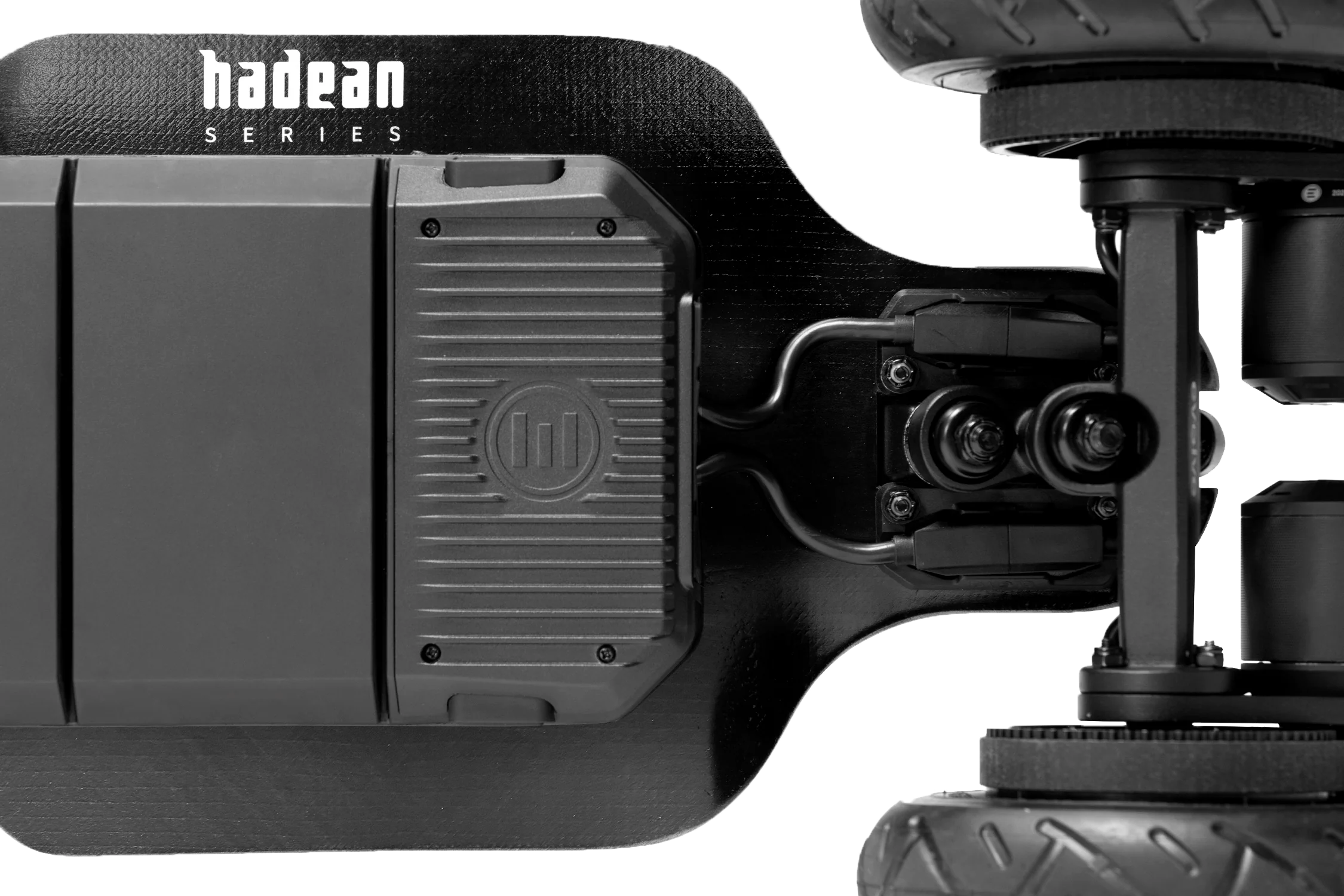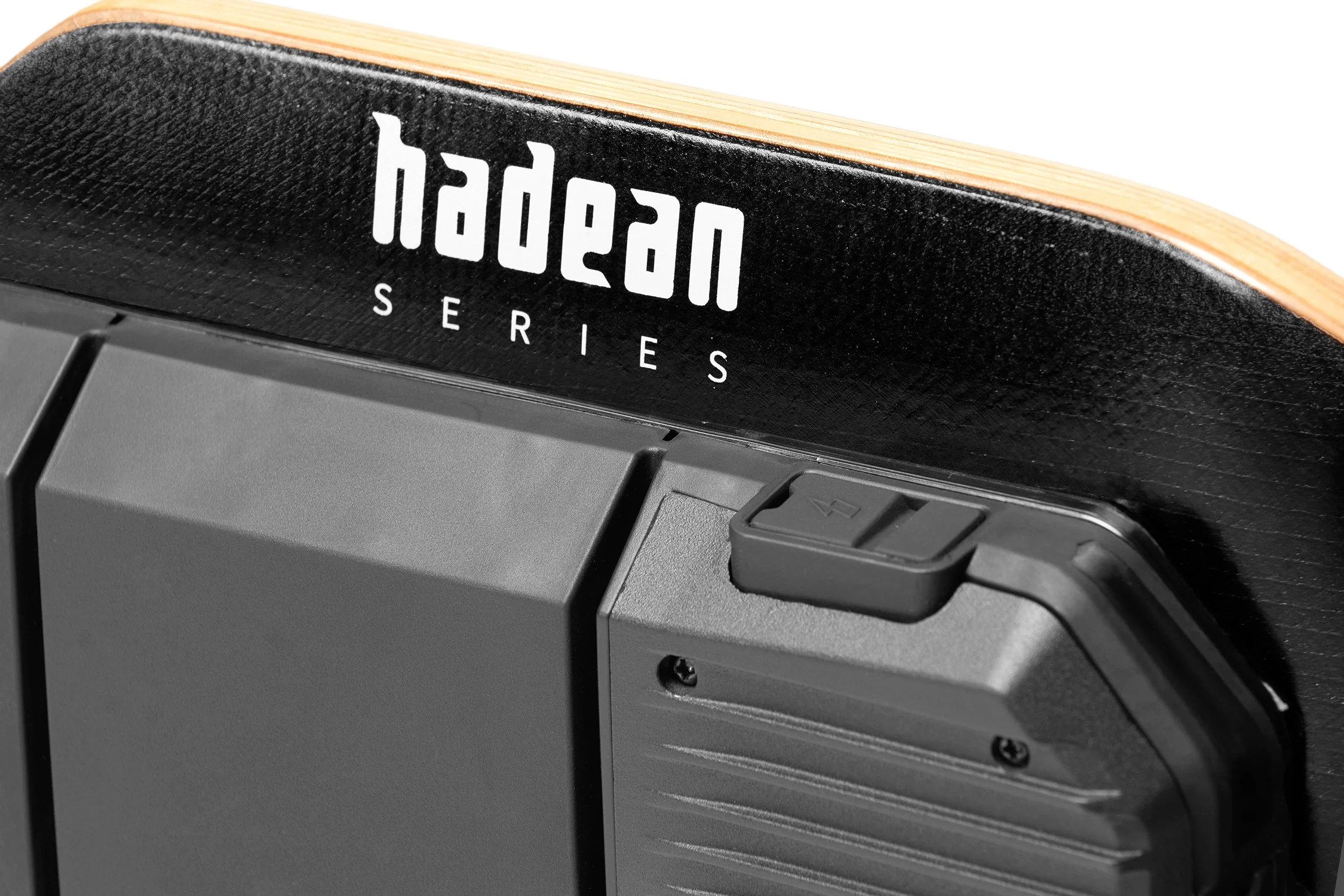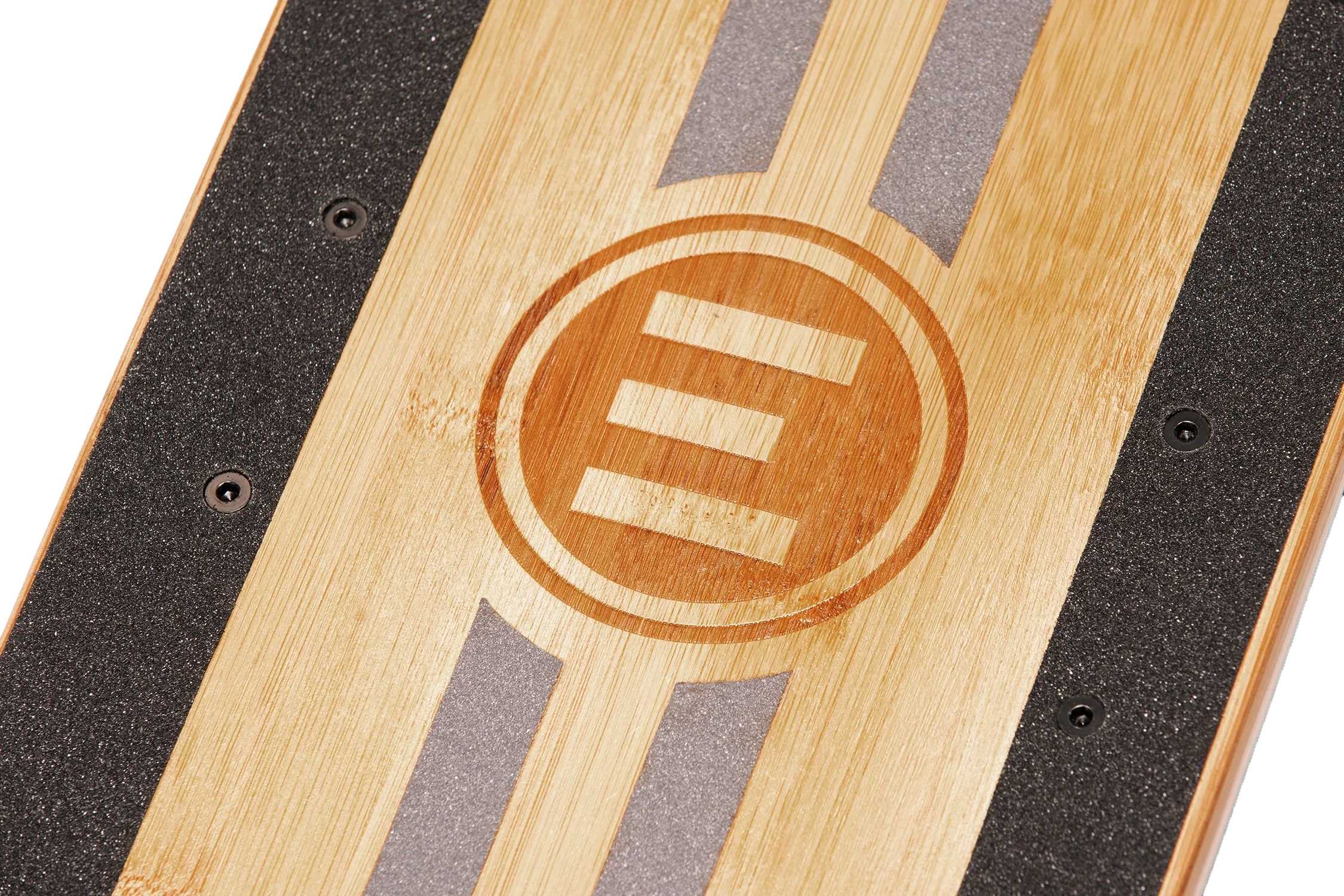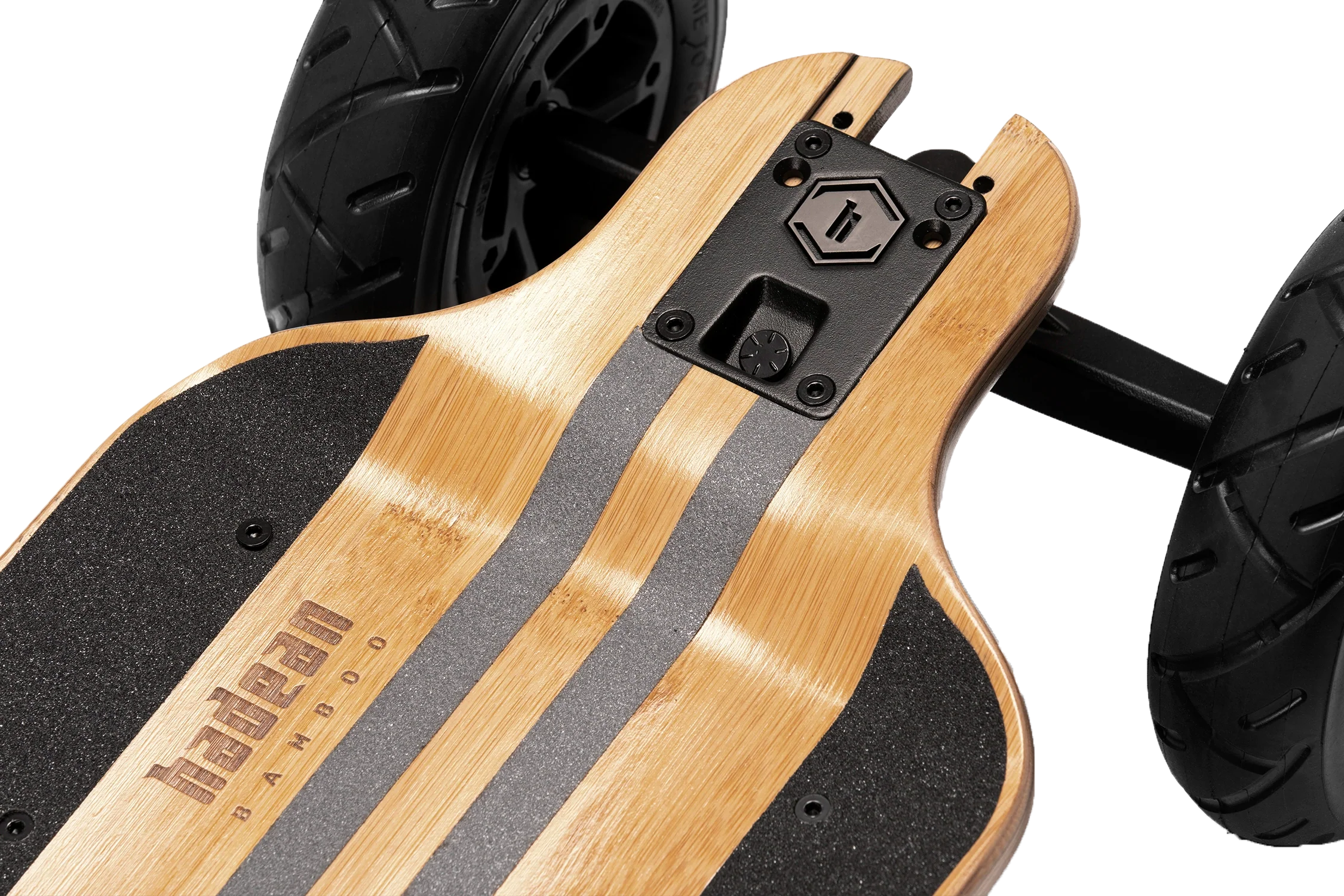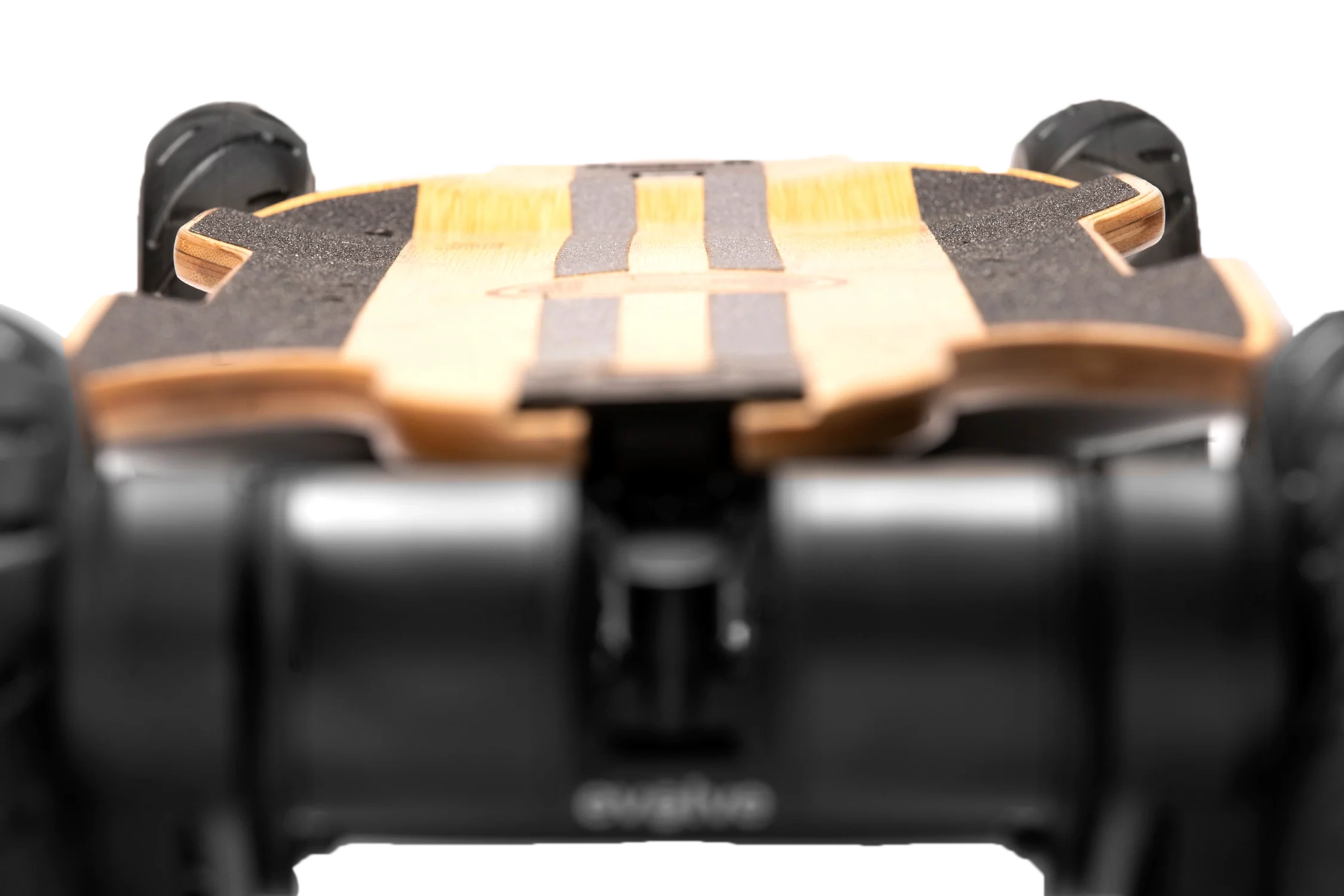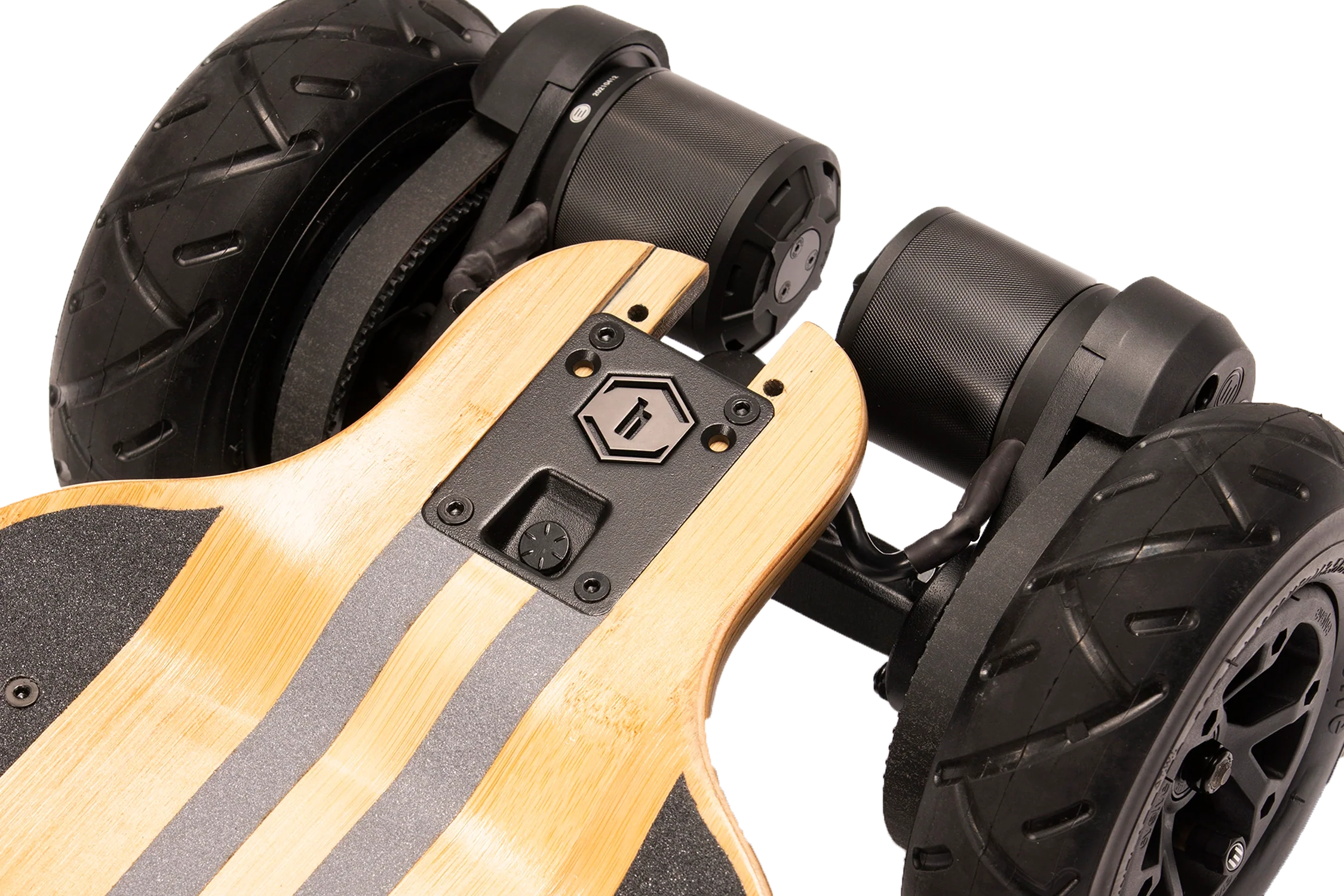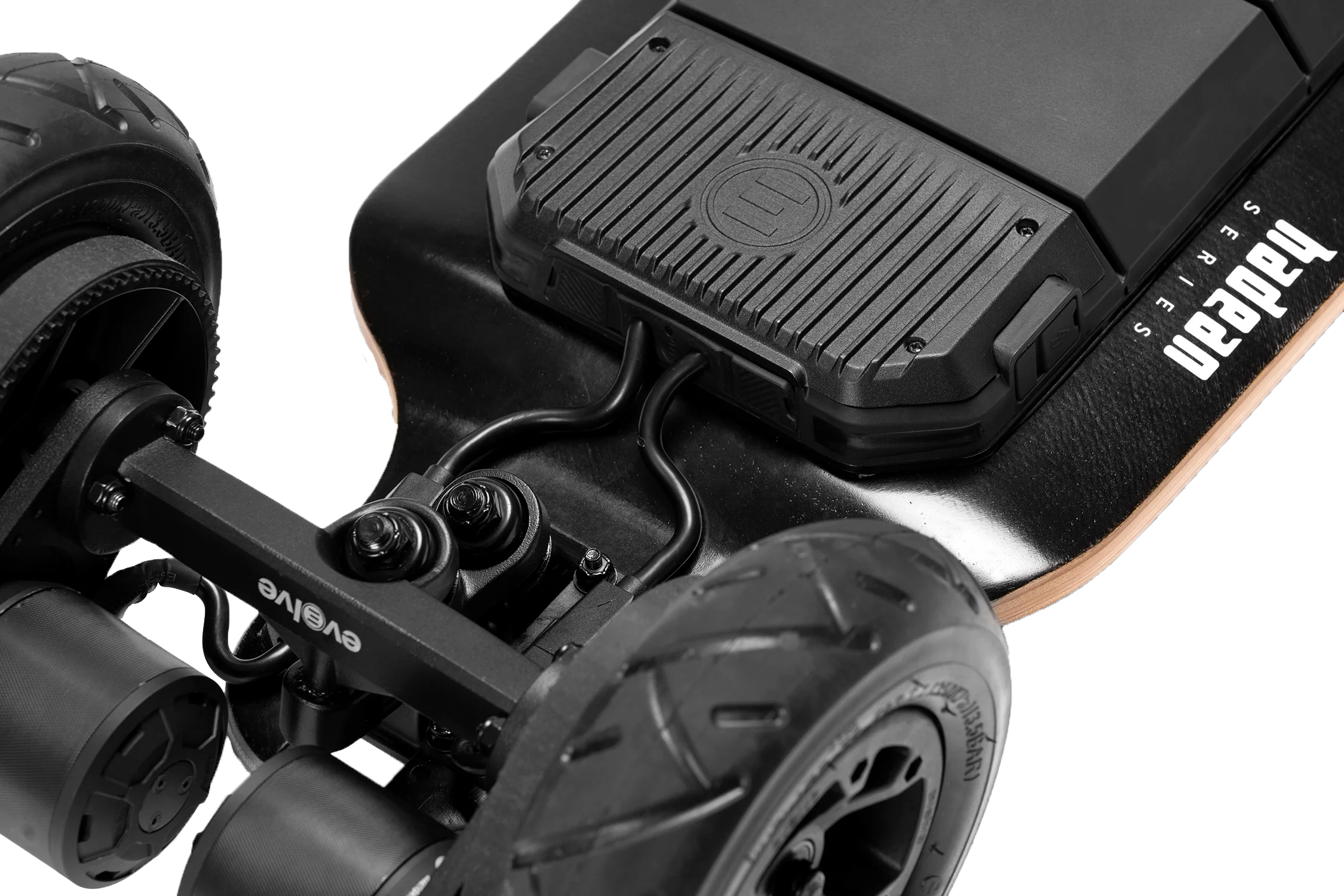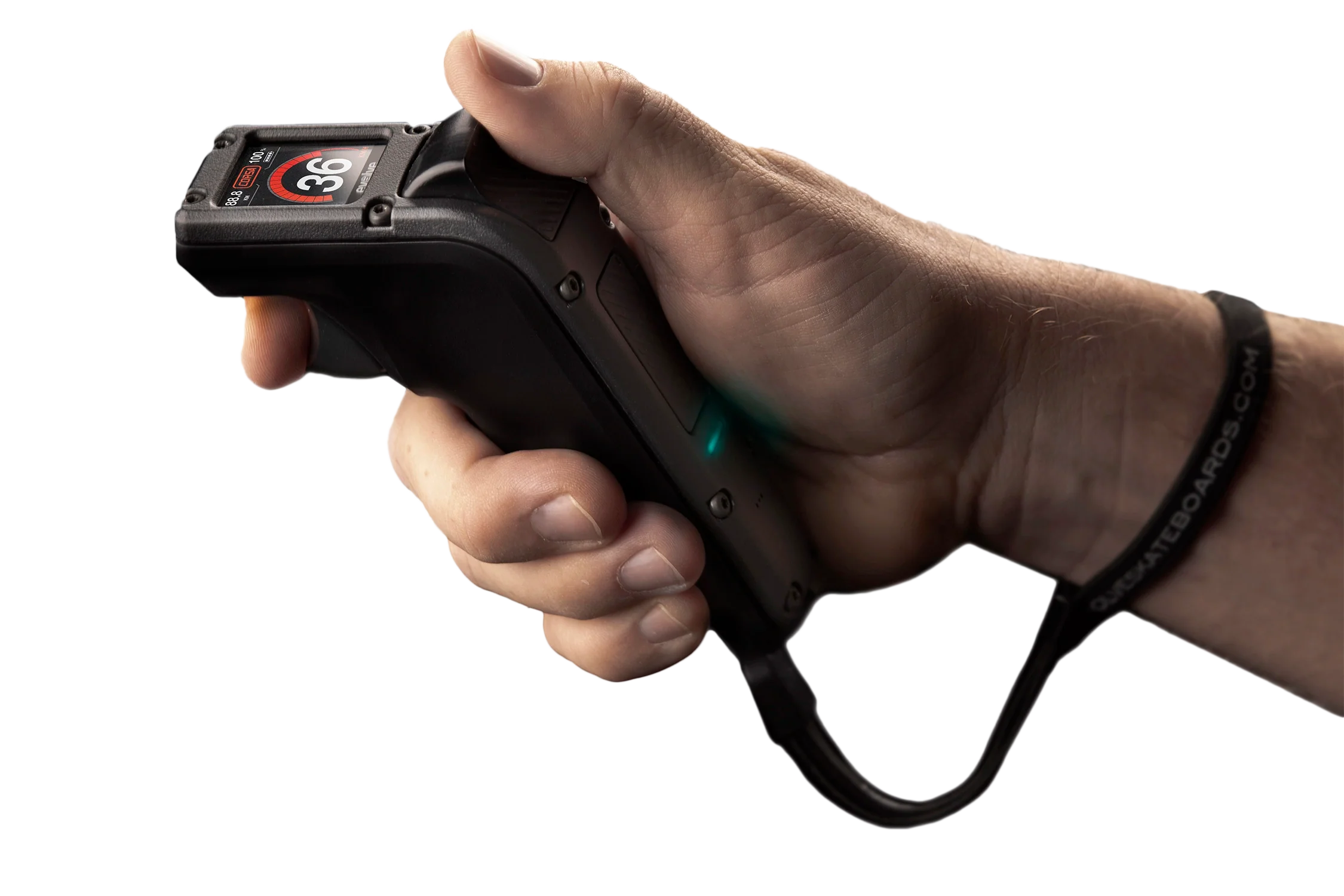 $1,599.00
Regular price
$1,949.00
Subscription • Save
Built for those who want more, the Hadean series takes everything that makes our GTR series great and turns it up to 100.

More speed, more range, more smarts and A LOT more power, the Hadean is for the ones who want the ultimate ride under their feet.

Named after the earliest geological period when the Earth fully formed, the Hadean Series encapsulates all we've learned over 13 years of making electric skateboards and packs it into one board.


Features:
Top speed of 26 MPH (42 km/h)

Dual 3000W motors (Enough power to make it up the world's steepest street with ease)
24.8 Mile (40 km) Range (43.2V 16AH 12S4P 21700 691WH)
New heavy-duty Phaze remote (LCD display + 4 adjustable speed modes)
Smart integrated lighting (Responsive brake, fault/battery status, + full-color customization & animation sequences)
Explore By Evolve in-app customization (Adjust lighting hues + acceleration & braking curves)
New E-FOC motor controller (Smooth control of Hadean's intense power)
Traditional longboard desk (Flexible + old school craftsmanship)
Refined concave (Dropdown shoulders + wider foot landing to accommodate all shoe sizes)

Specs:
DECK MATERIAL: 3-Ply Bamboo, 2-Ply Fiberglass

DECK LENGTH: 101cm (39.7")

WHEEL BASE (AXLE TO AXLE): 97-99.3cm (38-39")

TRUCKS: Evolve Super Carve Trucks - Forged/CNC & Cast components - 30.6cm (12") width, 8mm axles

WHEELS: Evolve 175mm/7 inch pneumatic tires, Evolve all-terrain hubs - compatible with Evolve Street Conversion Kits

MOTOR: Dual 3000w-rated 6368 custom brushless sensored motors

MOTOR CONTROLLER/ESC: Evolve Custom 50V Dual-Motor Driver, FOC motor commutation, Bluetooth connection & adjustable acceleration curves

BEARINGS: Evolve Precision Ceramic Bearings

BATTERY: 43.2V, 16AH, 691.2Wh, custom-built 12S4P configuration, 21700 Cells on custom flexible PCB using custom BMS - maximum continuous discharge 140amp

RECHARGE: 3.5 - 4hr

REMOTE: Evolve Phaze remote with CNC aluminum-reinforced body

WEIGHT: 13.6kg (30lb)

RANGE: 40km (24.8 miles)

TOP SPEED: 42 km/h (26 MPH)

MAX LOAD: 100kg / 220lb

SUITABLE TERRAIN: Short grass, dirt, gravel, roads and footpaths

SLIDES: Off road yes, not recommend on sealed surfaces

HILLS: 35% +

BRAKING: FOC regenerative braking with smooth engagement and adjustable brake curves

AESTHETICS: Sophisticated traditional-styled bamboo deck, modernized by the use of feet-locking dropdowns and a 'W' concave.

LIGHTS: Front and rear LED lights incorporated in the battery case allow for user-customizable control via the remote and the Evolve app, including Smart Brake Lights.
Hadean Bamboo - All Terrain
$1,599.00
Regular price
$1,949.00