F- Headlight Cable
F- Headlight Cable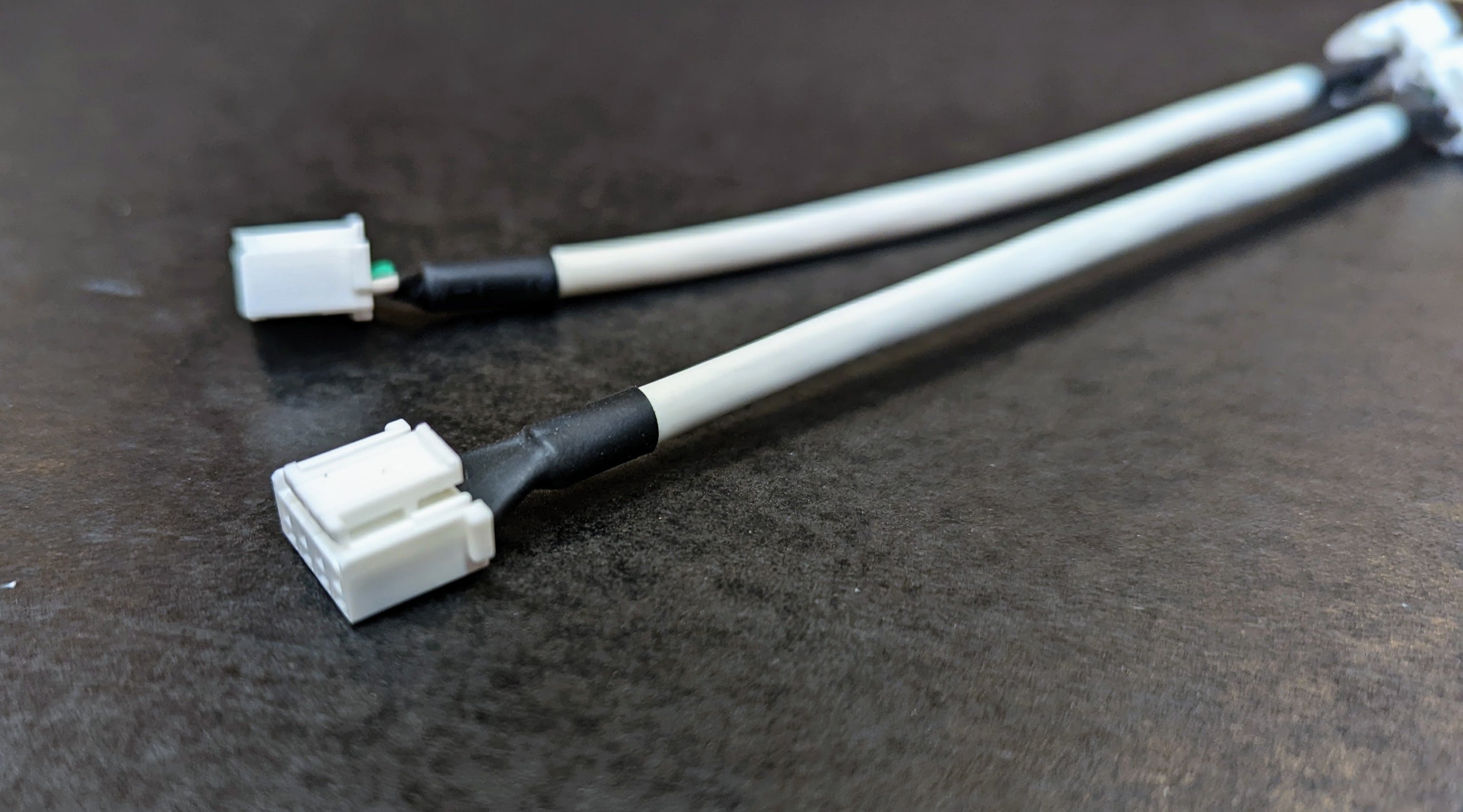 If your headlight is flickering and there's a rattle in the front of your board, there's a good chance your headlight cable needs to be replaced. The ferrite core included on the stock headlight harness is heavy and eventually pulls the wires loose or even damages the connectors. The F- (minus the ferrite) uses a shielded cable, eliminating the ferrite core so you never have to worry about the rattle or wire tugging again. These wires have been tested thoroughly on dozens of boards, with no Bluetooth or connectivity issues.
IMPORTANT
Some boards with 4209 and 4210 hardware have a different wire configuration. If the hardware on your board is 4209 or 4210 then you must first check the configuration of the stock harness wiring as seen in the photos before placing your order. If the wiring matches photo "A", then you should choose the "Regular Wire" harness option. If the wiring matches photo "B", then you should choose the "Crossed Wire" harness option.

Disclaimer: Installation of this cable requires opening of the controller, which voids the board's warranty.
Regular:
Crossed: