Plug N' Play Turn Signal Kit for Super73 - Loomen Lights
Plug N' Play Turn Signal Kit for Super73 - Loomen Lights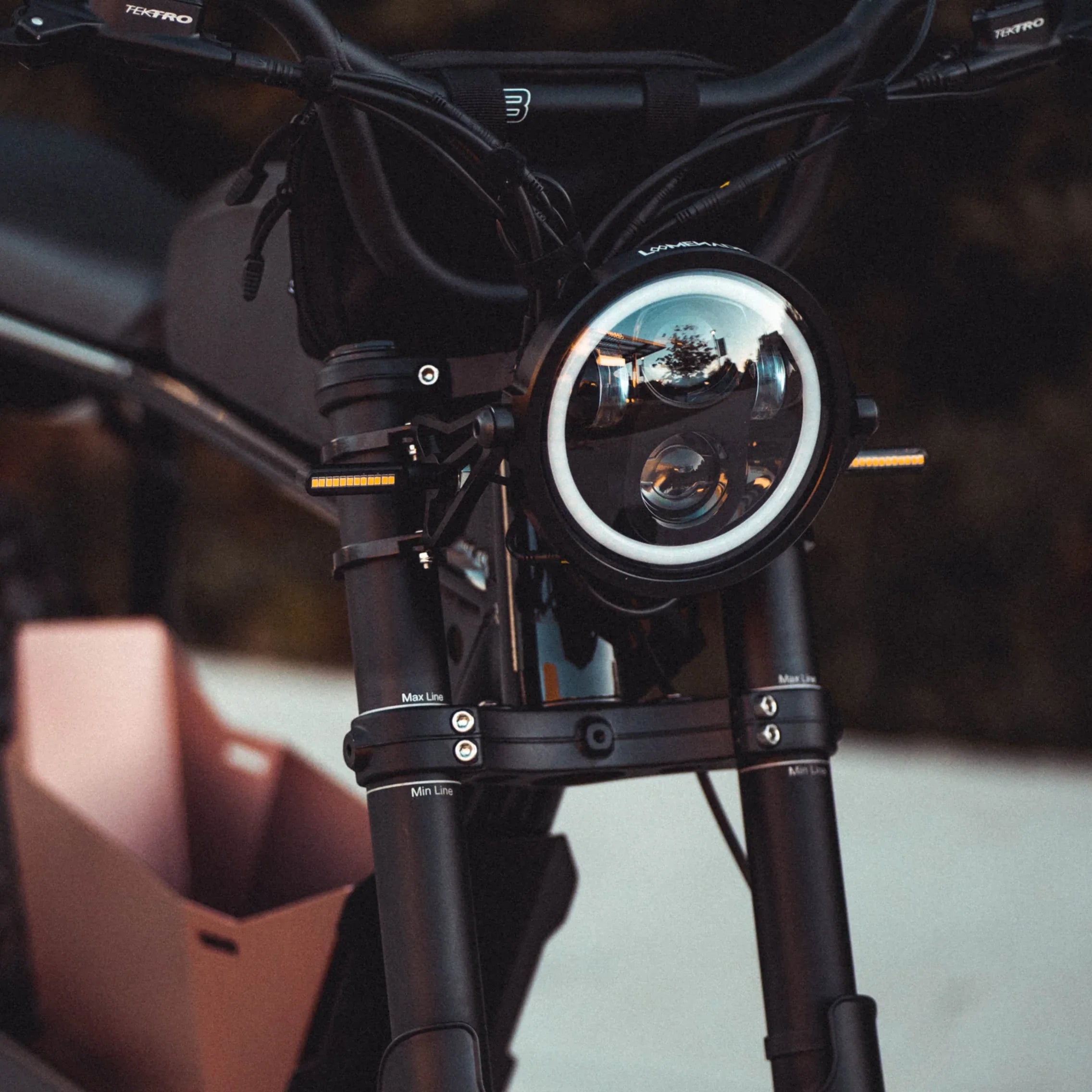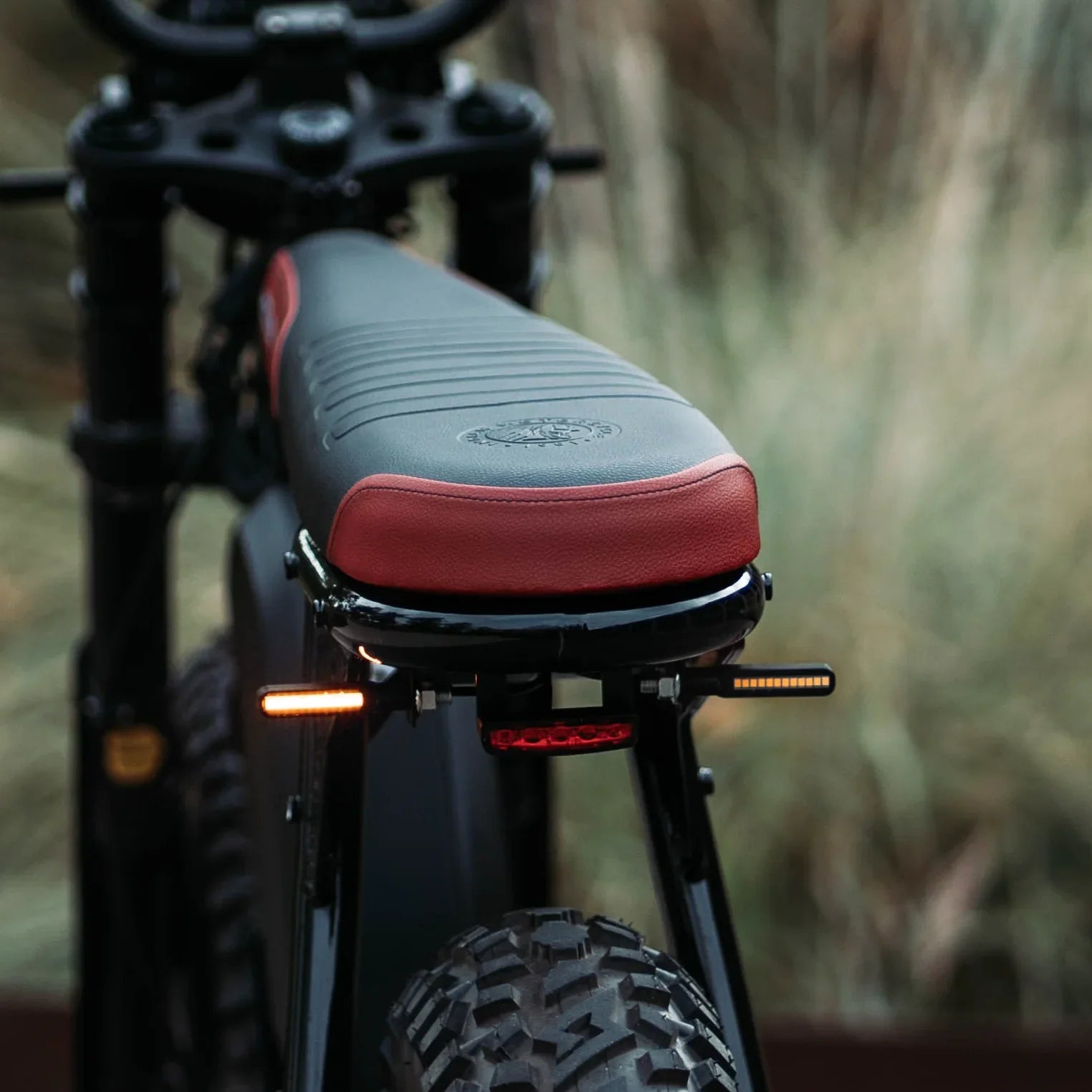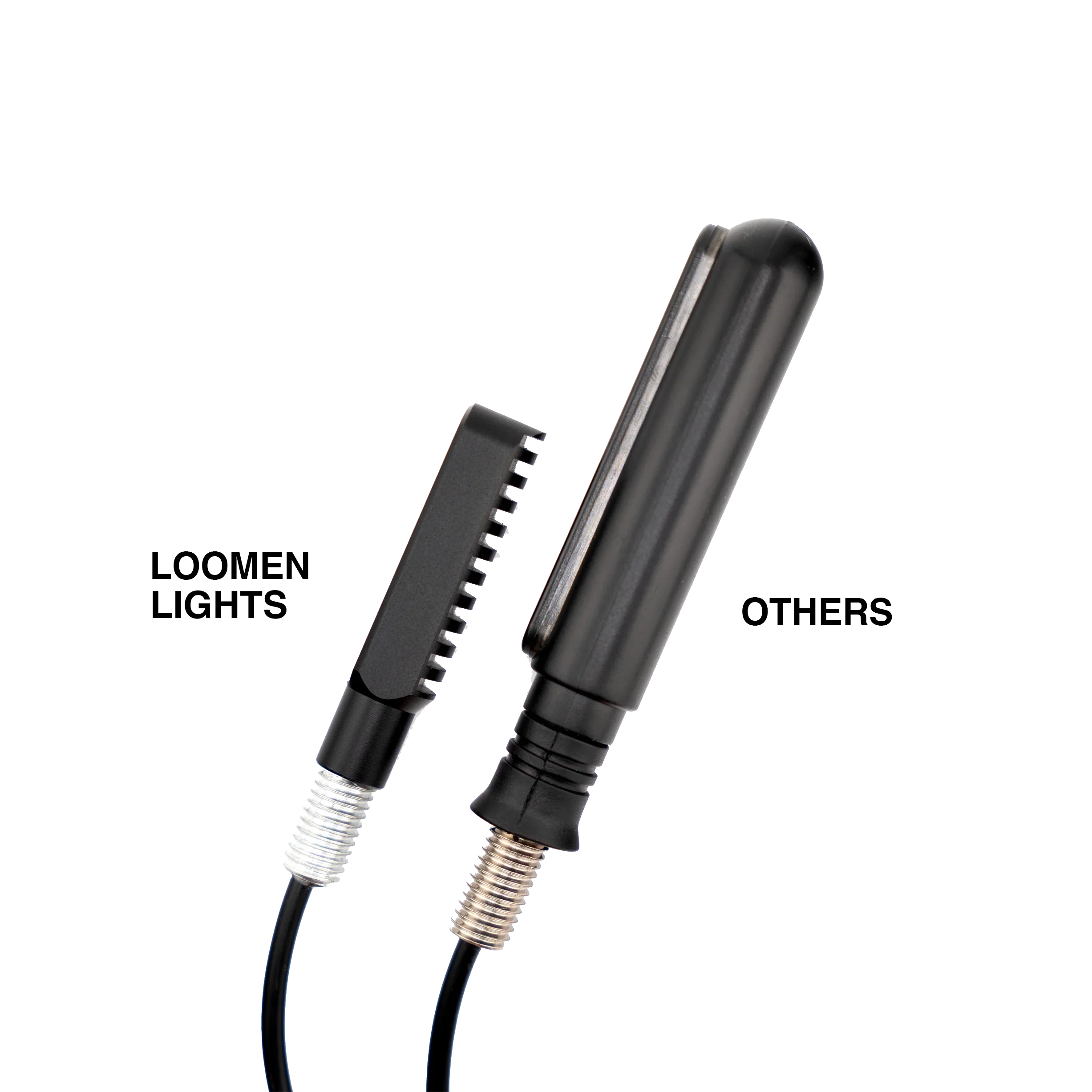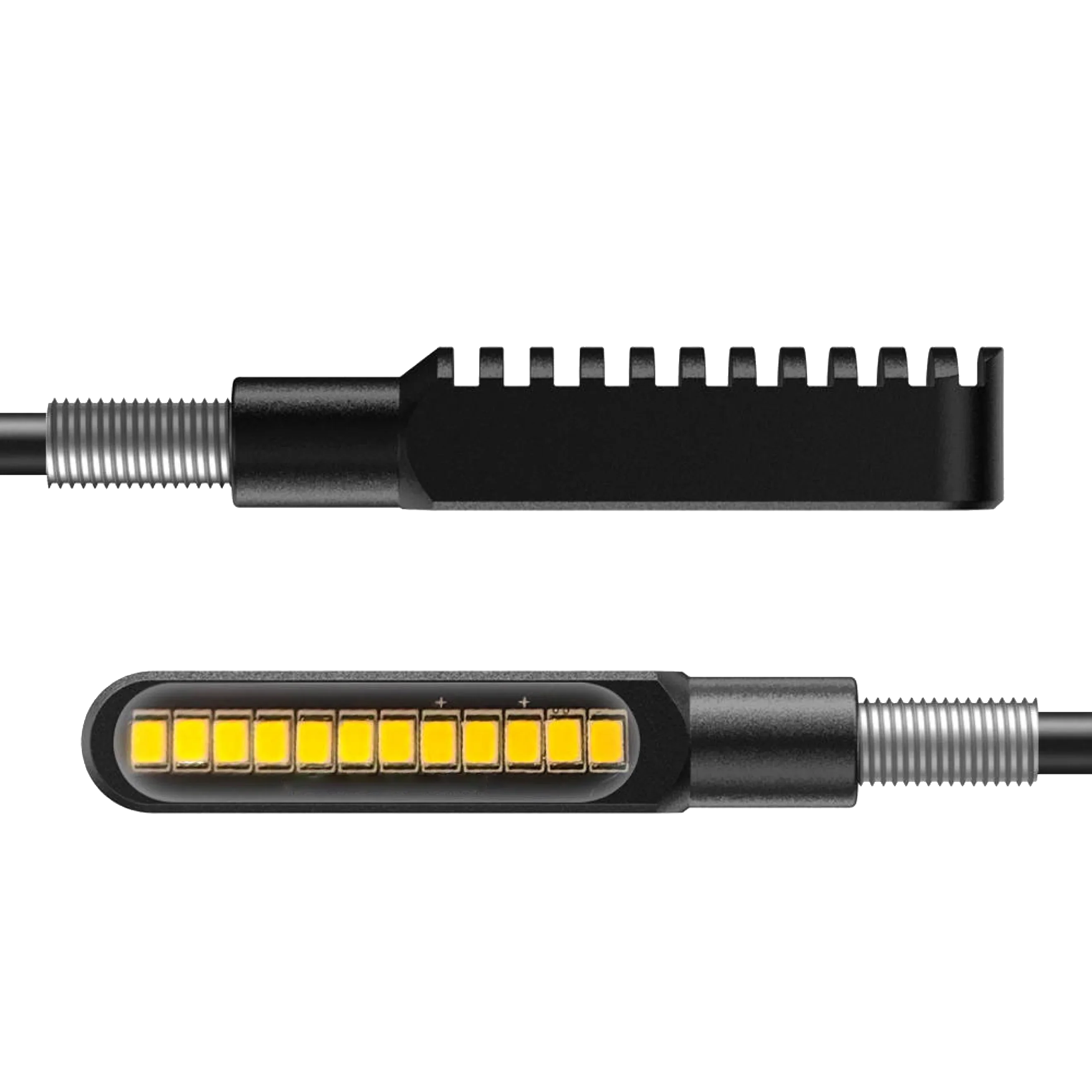 The Orignal Plug N Plag Turn Signal Kit for Super73! This premium kit has been built from the ground up for easy plug-n-play with Super73 bikes. 

Lights: Our custom Loomen lights feature CNC aluminum housing*, black powder coating, and extremely bright LED chips. 
Control Switch: Control switch has been custom manufactured with Super73s dedicated turn signal connectors. 
Horn Eliminator Bracket: If your bike came with a horn button our custom CNC brake bracket allows for the removal of the stock horn button.
Fork Mounting Hardware
If your bike does not include a 10mm signal cutout at the front and you are not using an aftermarket headlight such as a Loomenade headlight, you will need Fork Mounts to mount on the front fork of the bike (sold separately).
Compatibility
Only S2, RX, R-Brooklyn and all Adventure series come prewired for turn signals. All other models are not compatible as they do not come with wiring for turn signals nor include a 12v convertor.
* WARNING: These lights are 100% aluminum, like most metal things, if you bump into them, it will hurt or worse can cause injury. Please use caution when jumping on and off your bike, or moving around it.
Plug N' Play Turn Signal Kit for Super73 - Loomen Lights