Stay-A-Float Tire Sealant
Stay-A-Float Tire Sealant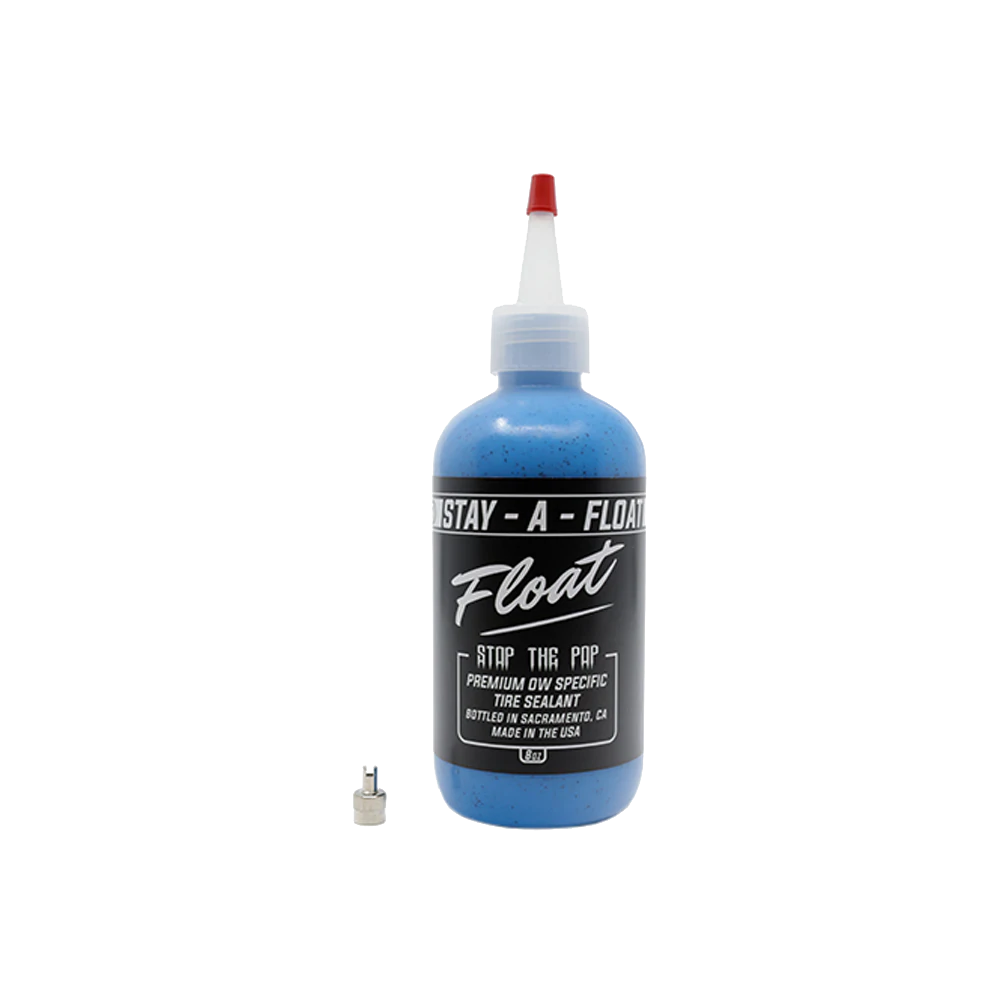 Stay-A-Float Premium OW Specific Tire Sealant is made in the USA and bottled right here at the Float Life shop in Sacramento, CA!
Extends Life of Tires:

 

Protects against punctures, flats, blowouts, porosity leaks and tread separation, and permanently seals leaks for less tire wear and longer life
Use on Any OW Tire:

 

From a stock Vega, to a Burris treaded, Stay-A-Float is 100% compatible with all OW tires! Plus it won't clog your valve stem like other thicker sealants.
Protects Tire:

 

Seals wounds up to 1/4″ in diameter and inhibits rust and corrosion on your rim and valve stem
Won't Freeze:

 

Protects tires in temperatures from -40° to 200+°F and won't freeze or evaporate inside your tire.
One and Done:

 

One application lasts the life of the tire
Easy Cleanup:

 

Water-soluble fluid for easy cleanup
A Little Goes A Long Way!: Stay-A-Float is engineered to a mid-level of viscosity to be not too thick and not too thin. Too thin and it will slosh around in the tire. Too thick/bulky and you have to use A LOT which increases weight and cost. With most applications only requiring half a bottle, Stay-A-Float is the Goldilocks of OW tire sealant.
Stay-A-Float Tire Sealant